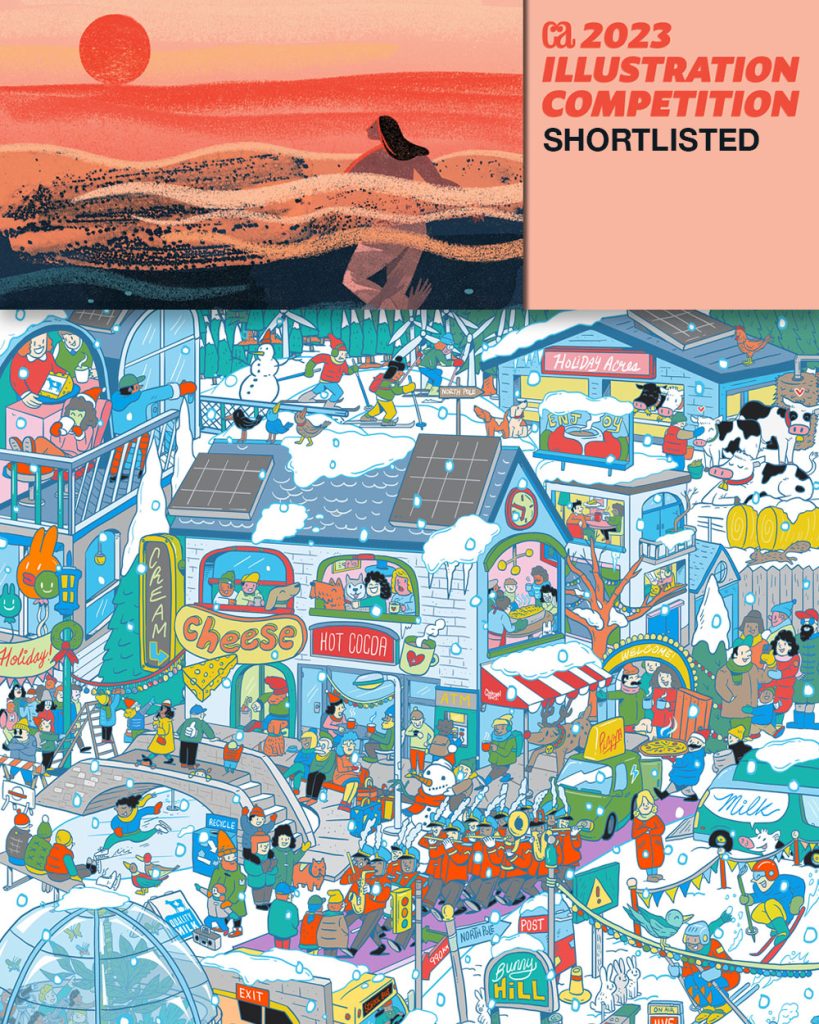 We're very grateful to have had our Dairy Farmers of Canada's Find The Blue Cow illustration get shortlisted for this year's Communication Art's 2023 illustration competition. 
Just like last year, our very first illustration for the Dairy Farmers of Canada was also shortlisted. This year there were over 3800 entries and only 833 were shortlisted. We will be back again with hopefully stronger work next year. Huge congratulations to all the winners this year!
Big thanks to Angry Butterfly for giving us this fun creative opportunity. 
Check out the full project here.
How do we feel about award shows? Read about it here.