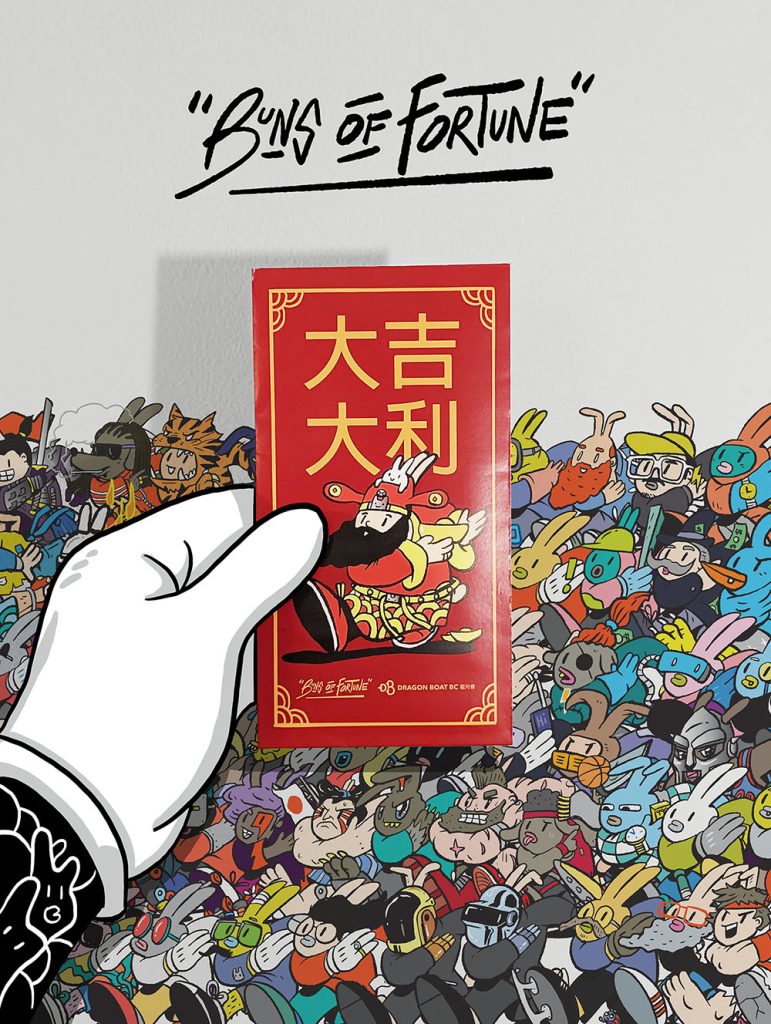 Ring in 2023 and the Year of the Rabbit! Our new red envelopes in collaboration with Dragon Boat BC features an extract from our dragon boat designed by yours truly.
This item is 1 pack (10 pcs) of the red envelope.
The Bun of Fortune leads the way for a lucky and prosperous new year, bringing wealth to everyone along the way- all the while, a lucky rabbit rides along in his hat! Red envelopes are traditionally given with money or candy inside as gifts during the Lunar New Year to symbolize wishes for good fortune in the year ahead.Help us spread the luck this Lunar New Year: partial proceeds from this item will be donated to local charities by Dragon Boat BC.
Enjoy free Canadian shipping on Buns of Fortune Red Envelopes. Order here:
https://shop.dragonboatbc.ca/products/buns-of-fortune-year-of-the-rabbit-red-envelope