A big shoutout to the awesome Toronto Metropolitan Police Force for rolling up their sleeves and donating blood together at the Yonge and Bloor Blood Donation Center. It's great to see their support for the "This City is in Our Blood Toronto" campaign that I helped bring to life through my illustration work.
Back in the day, I used to think about being a cop when I was a kid. But life had different plans, and I ended up in art school at the Ontario College of Art and Design, following my passion for the arts. Still, in the back of my mind, I always had this dream about being a cop if my art career didn't quite pan out.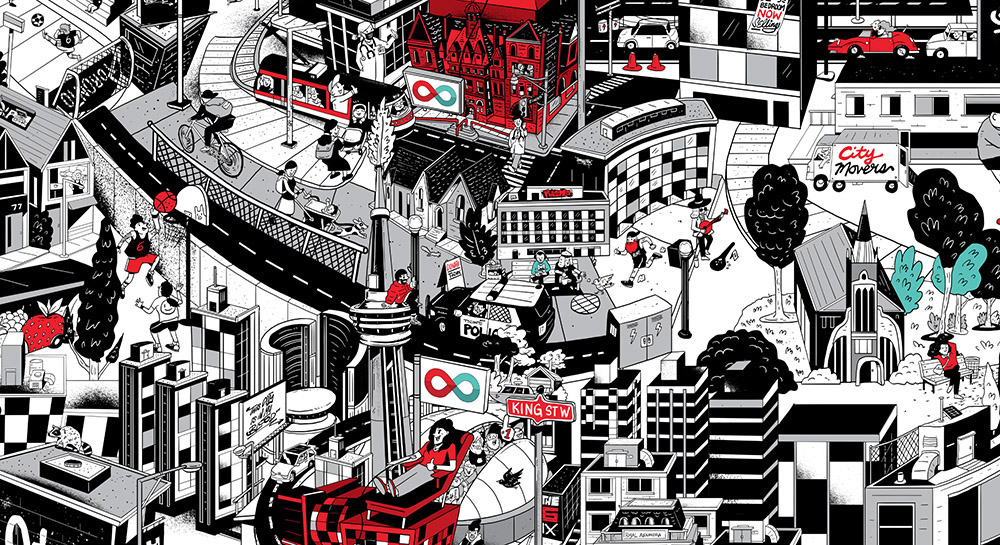 As a nod to the fantastic work our law enforcement officers do for our communities, I drew a friendly cop doing their patrol in their cruiser. Try to spot it in the campaign's artwork.
Agency: Grey Canada
Art: Carson Ting
Art production: Geraldine Lim Yaris
Creative team: Ryan HamacherRon Brennan
Producer: Neal Owusu