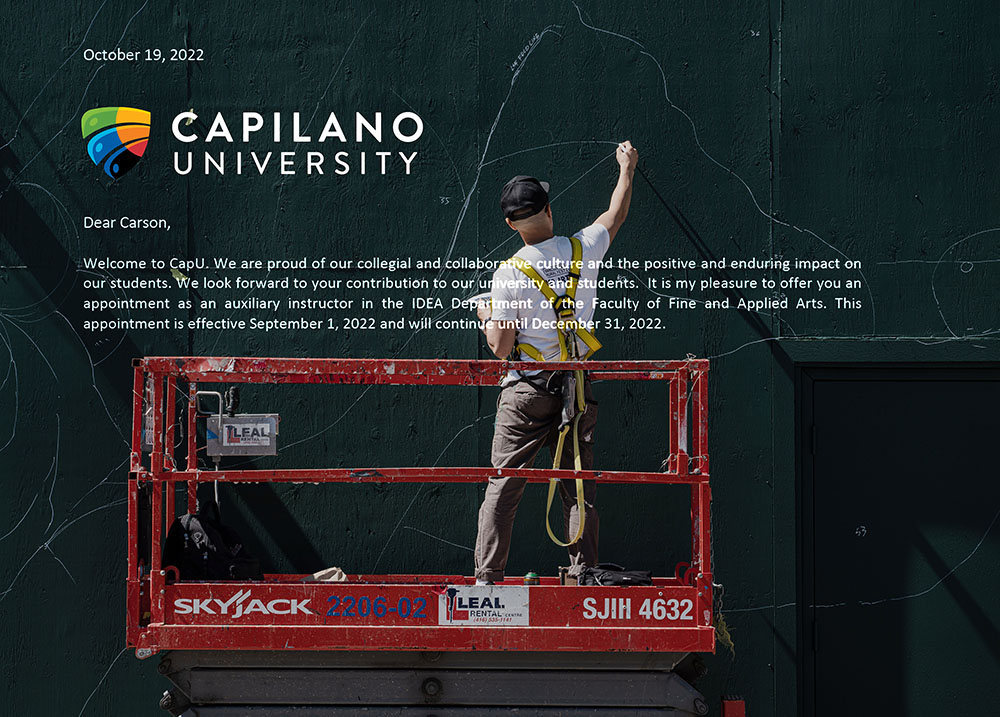 Hello friends!
I am thrilled to be appointed as an auxiliary instructor in the IDEA Department of the Faculty of Fine and Applied Arts. My first class starts tomorrow and I'm extremely excited to teach something I am truly passionate about, mural illustration.
For the past 4 years, my little Chairman Ting studio has been taking in practicum students from Capilano University's IDEA program. Every single student that I have brought on board has blown me away with their talent and energy and in addition, I've also been sitting on Capilano University's program advisory committee.
So it's of no surprise that I love teaching. I am constantly learning and even inspired by the students I mentor. It's a two-way street. As a father and an industry professional for over 20 years from advertising art direction to starting my own art and design studio, I strive to continue mentoring and inspiring the next generation of creative professionals. It truly brings me great joy to see young artists and designers blossom by finding their professional and life purpose.
Mentoring and taking on practicum students has always been a way for me to pay forward. When I was a young art director working in Toronto, I had the good fortune of having an amazing mentor who helped shape the person I am today. That mentor is Glen Hunt. An advertising industry legend! The man behind the famous 'I Am Canadian Rant' commercial and many more.
I start tomorrow and will be teaching mural illustration for only 4 full classes.
It's something new and exciting that I am very excited about. See you kids bright and early tomorrow at 830am.