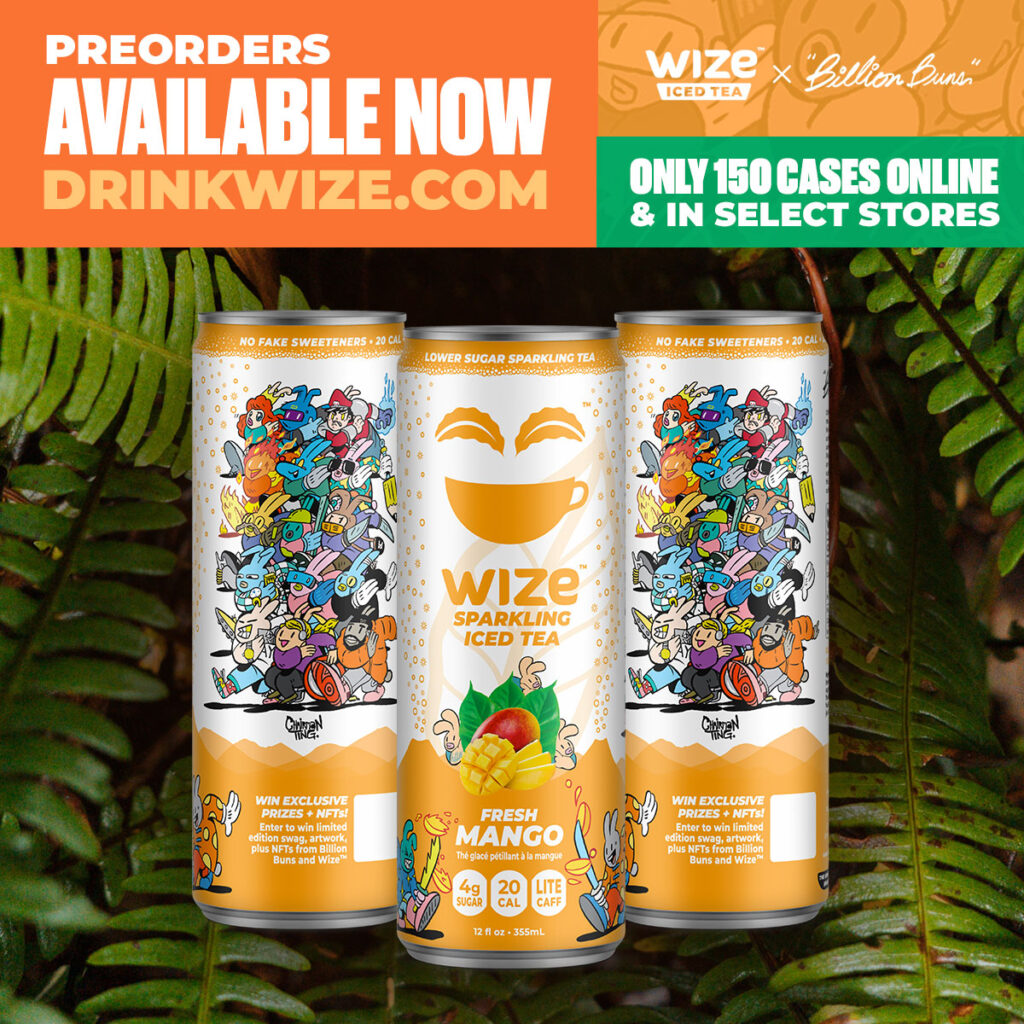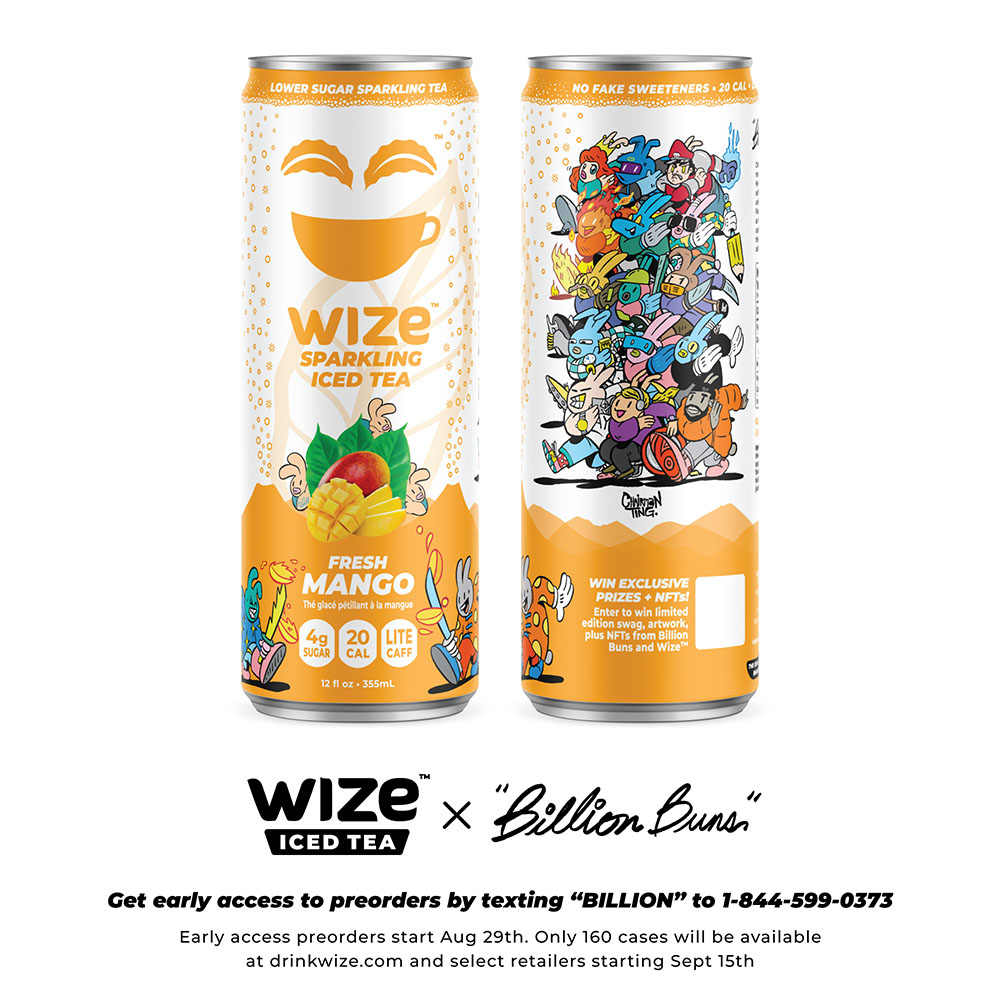 We are absolutely over the moon about this new partnership. This has been in talks for several months and we can't even begin to tell you how excited we are about this collaboration. We even created 2 bespoke buns to flank the bottom of the can. Two mango-slicing buns to announce this amazing mango sparkling iced tea from Wize. There are only a limited edition of 150 cases so put in your orders now before it's all gone.
We love seeing how Billion Buns started out as an NFT collection of 888 (sold out in 47 seconds!) and now seeing these beautiful buns adorn the cans of Wize is unreal.
Big thanks to Applied Arts for featuring us on their blog today (Sept 28th!)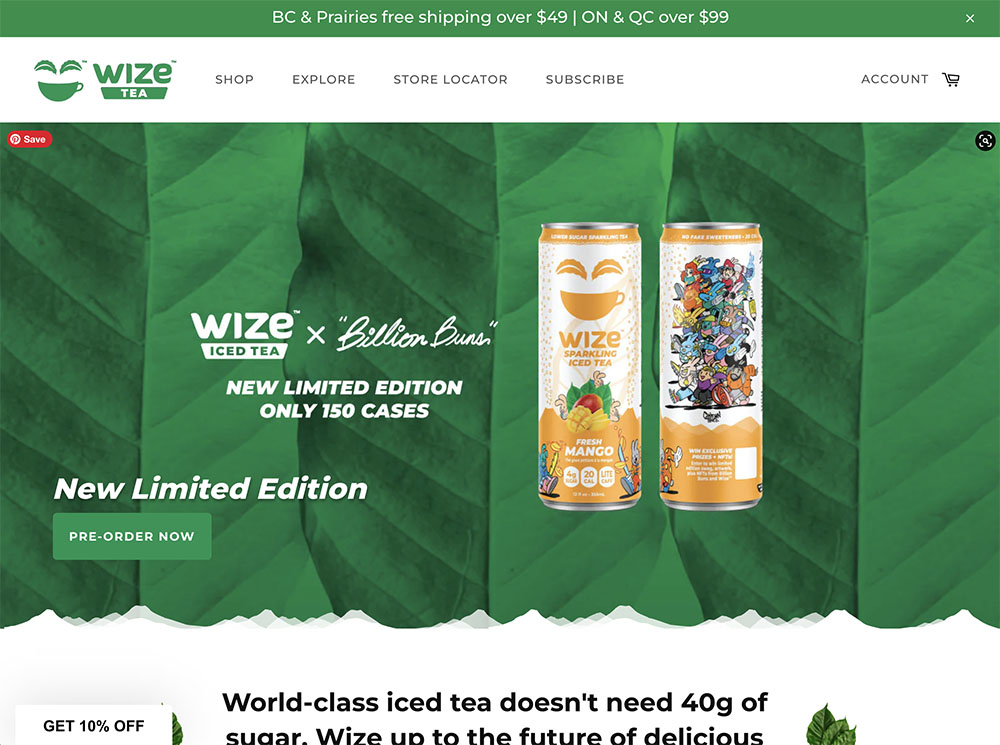 As all degens love to say, LFG!!!