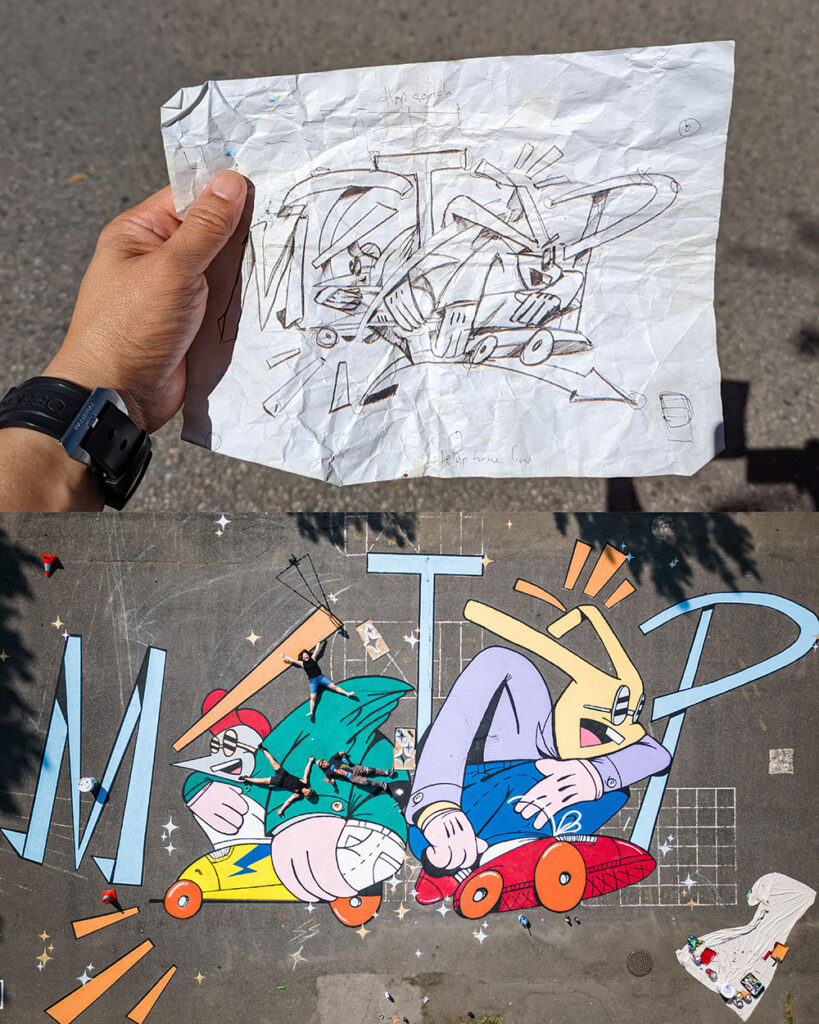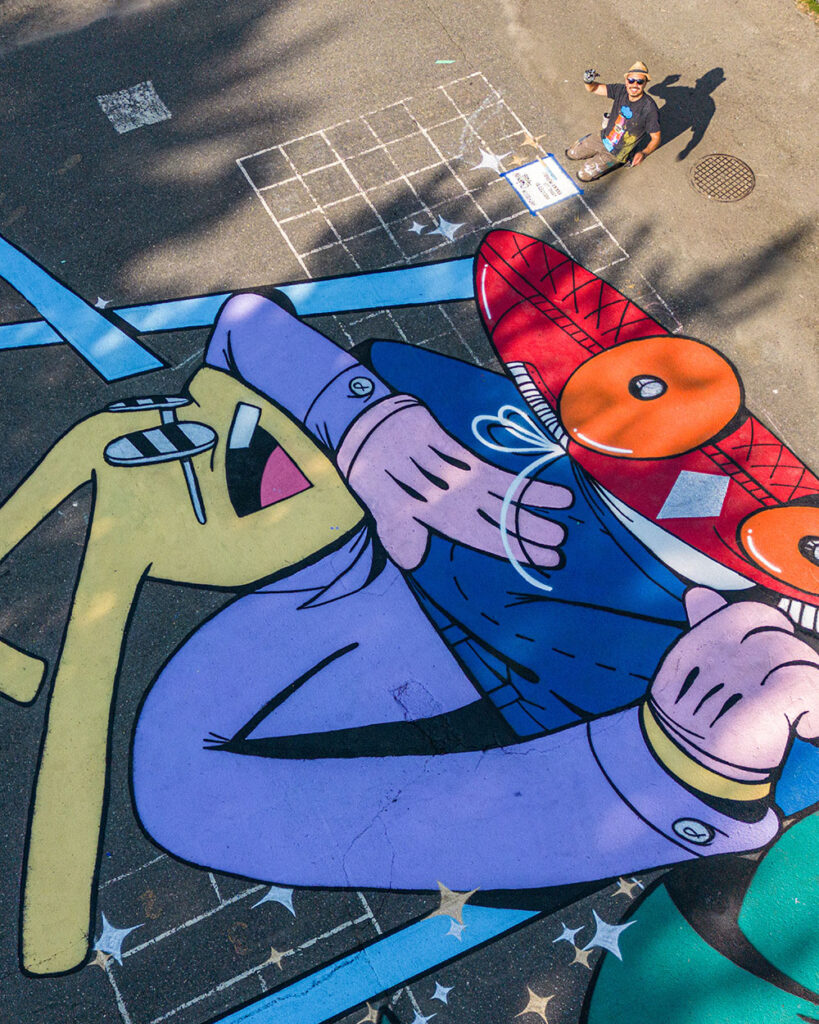 Last Friday we wrapped up our mural for the Mount Pleasant Elementary school right beside the Dude Chilling Park in Eastvan. This was a mega fun one that we did on a pro-bono basis so we're very grateful for the bulk of our exterior paints donated by the Vancouver Mural Festival and Frank from Northside Signs for volunteering his time to power wash the grounds last Monday for us to work on a clean surface.
This mural took us 4 solid days to finish in the roasting heat.
To help save costs we brought in leftover paint sitting in our studio and our crazy supply of spray paint. As per our usual ad hoc approach, we showed up on location last Tuesday with only a black and white pencil drawing and a truckload of random colours we brought from our studio and the donated paints from VMF and literally came up with our colour palette on the spot. 
Some people think we're crazy, but we think it's crazy fun to improvise like Jazz musicians.
Big ups to our killer team, Lynol Lui and Annika McFarlane for their strong assist. 
Also a huge shout out to our very good friend and studio mate, Hubert Kang (Co-founder of Kindred and Scout) for getting these epic drone shots. 
We can't even tell you how happy we are with how this all turned out and especially when we're getting real-time praise from literally everyone that passed by. So many cute families, kids, parents and friends that showed up to say hi and show support.
Big thanks to Megan Cindric from the Mount Pleasant Elementary PAC for reaching out with this majorly fun creative opportunity. Our daughter is jealous that we didn't create one for her school. ;)
Stay tuned for a BTS video.