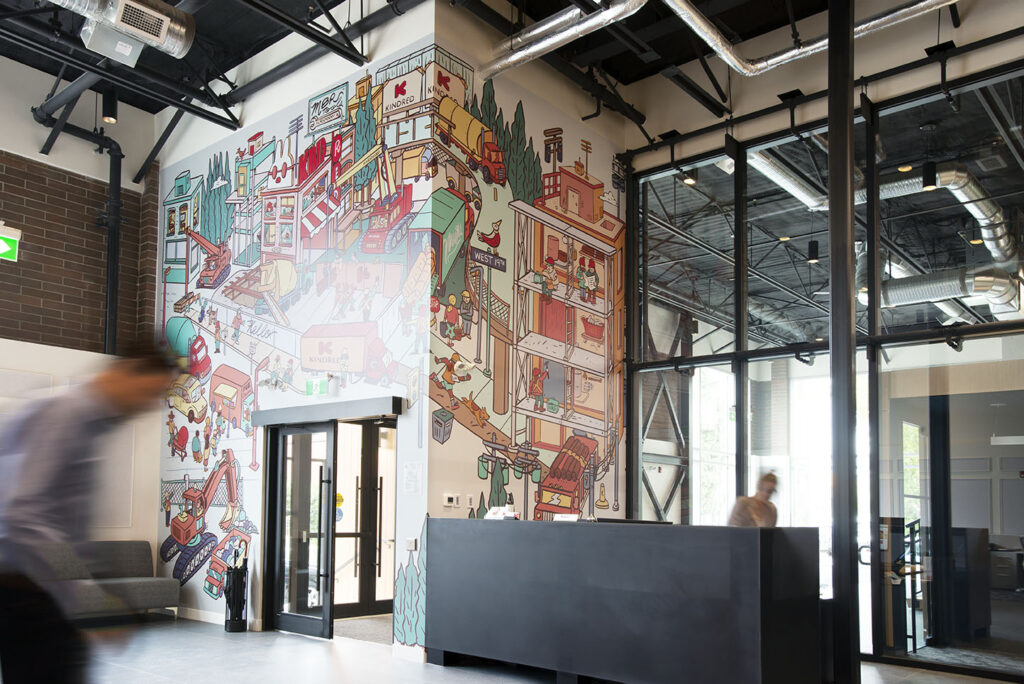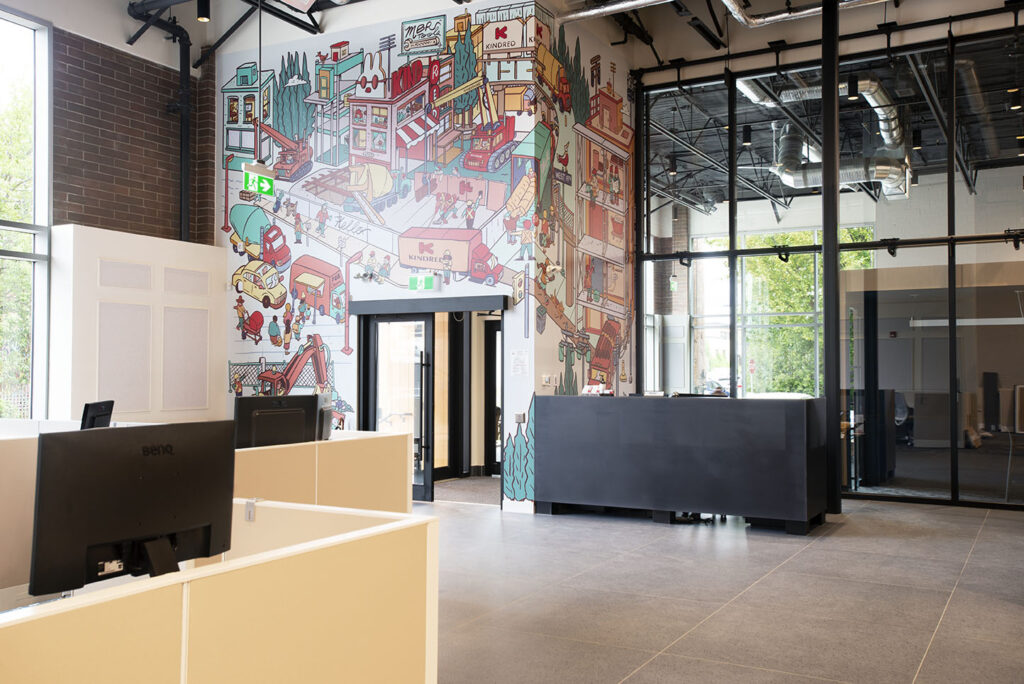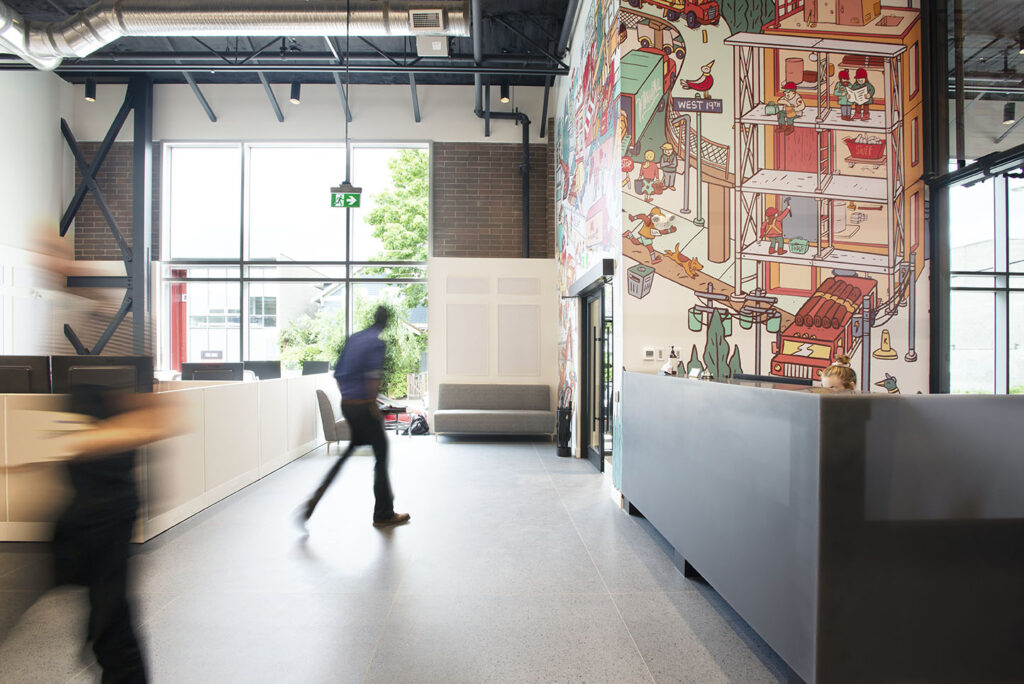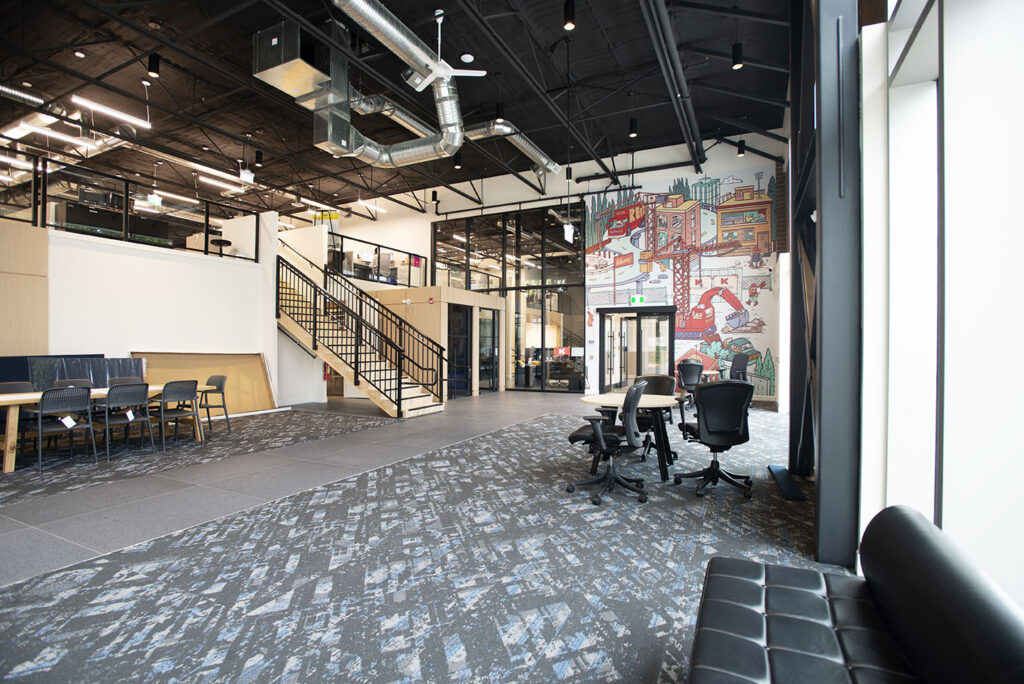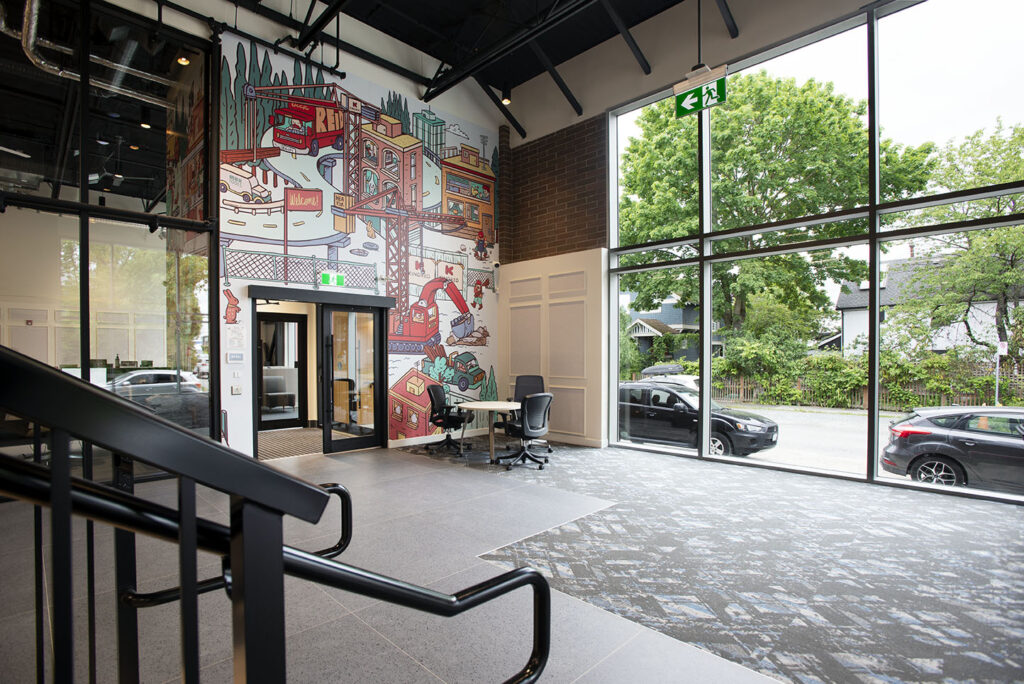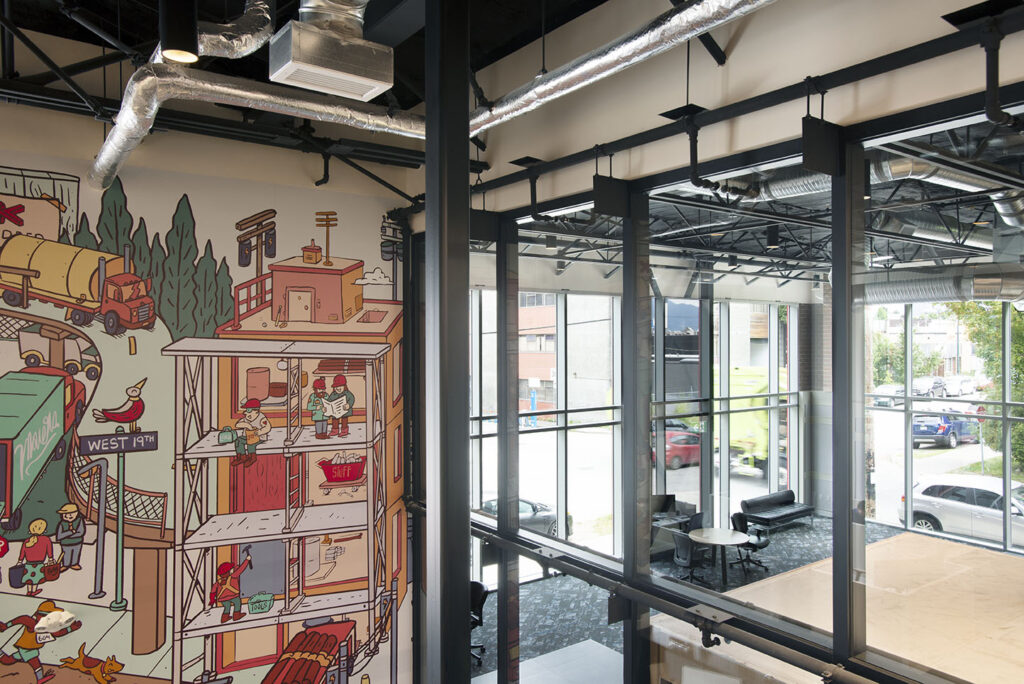 We had loads of fun creating this panoramic illustration for Kindred Construction in east van. This panoramic illustration wraps around the front entrance vestibule greeting everyone that enters the new Kindred Construction HQ. The mural soars up to 21' high and wraps 42' all around.
Making sure each corner wraps seamlessly from one scene to another was no small feat for the installers. Big ups to Frank Balazs and his team at Northside Sign for their meticulous work.
Big thanks to Kindred Construction for bringing us on for this amazing opportunity.
TEAM CREDITS:
Illustration + art: Chairman Ting
Colour: Annika McFarlane
Photos: Lynol Lui
Printing and installation: Northside Signs
Production manager: Steff Love
Client: Kindred Construction