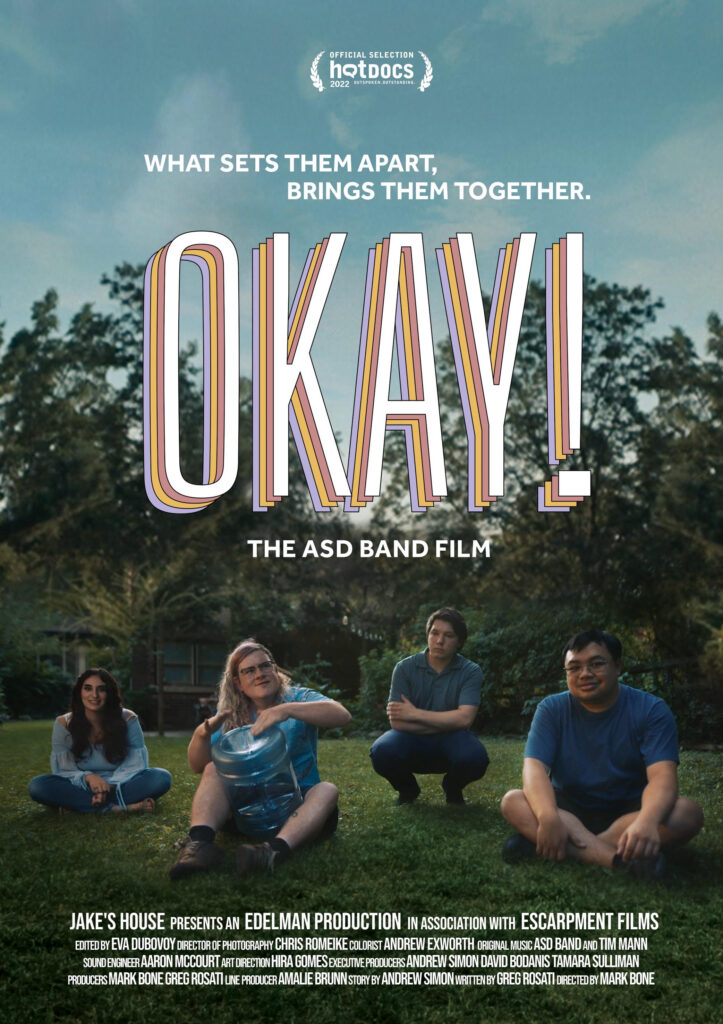 So excited to share our latest design project for Mark Bone's documentary, OKAY! (The ASD Band Film) at Hot Docs film festival. They are just days away from their world premiere.
Watch the trailer. We guarantee it'll either warm your heart or put a big smile on your face, or both!
We had so much fun exploring visual ideas with Mark and his team.
This is an Edelman production and we had a blast working with the big cheese ECD, Andrew Simon on this.
For this project, we were tasked to come up with the movie title design and title sequence.
After countless design ideas, the bonus idea we presented was the chosen one and we're so happy with how it all turned out. Check out the film via Hot Docs.
Art + Design: Chairman Ting
Design: Annika McFarlane and Lynol Lui
Dates:
Friday, April 29th @ 5:30 PM
Tuesday, May 3rd @ 1:30 PM