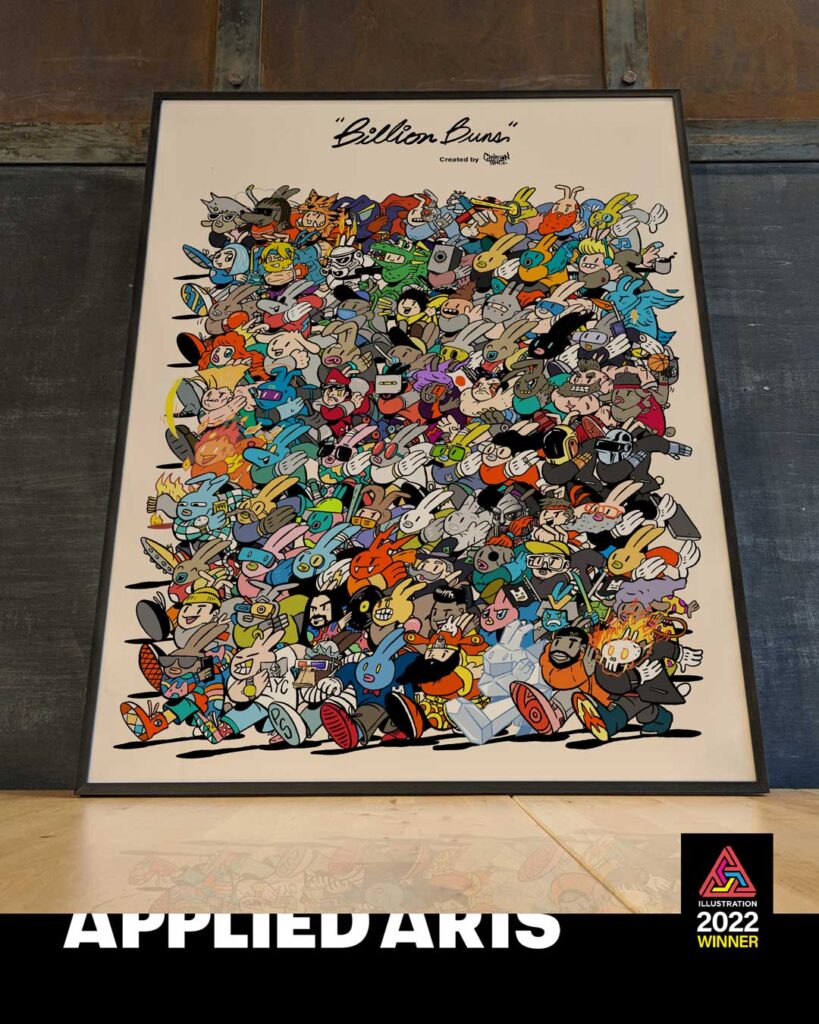 Feeling like a billion bucks to know our Billion Buns illustration was selected as a winner for the 2022 Applied Arts illustration awards.
This might be the first Applied Arts award for an NFT project? We didn't even think of it until Dré Labre mentioned it. Dre also played a big part in this project that helped make this NFT collection a success.
In other news, official Billion Buns art prints are underway and we're so happy that Mitchell Press is handling the production. We can't wait until we get our paws on them! Hits of shiny gold foil on 100 lb. premium dull finish paper. Limited run of 100. Signed, dated, and numbered.
Big ups to Annika McFarlane for putting together this mockup! She's doing her practicum with us from Capilano University's IDEA program. Check out her work. It's fantastic!