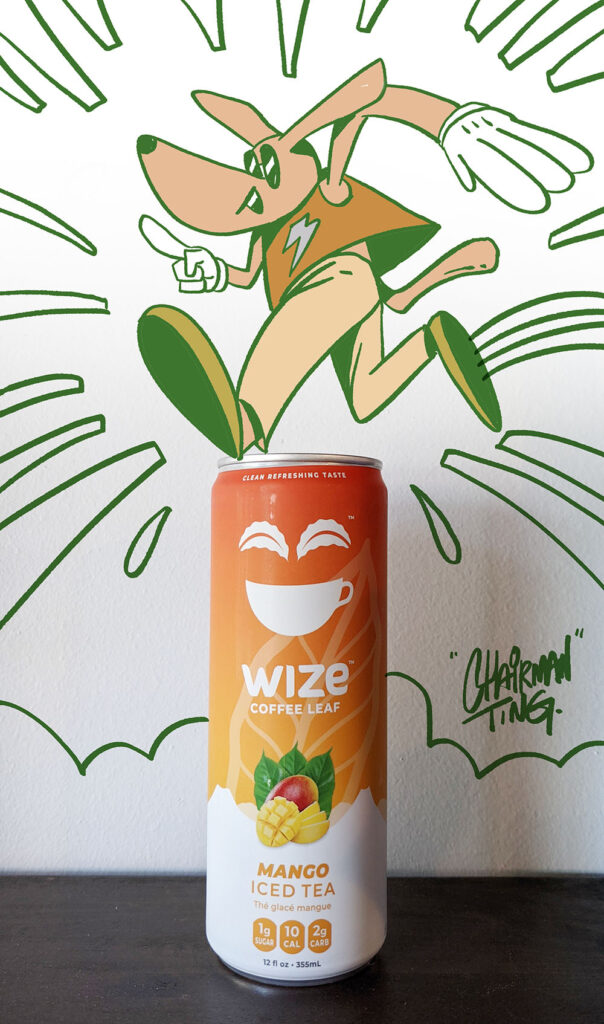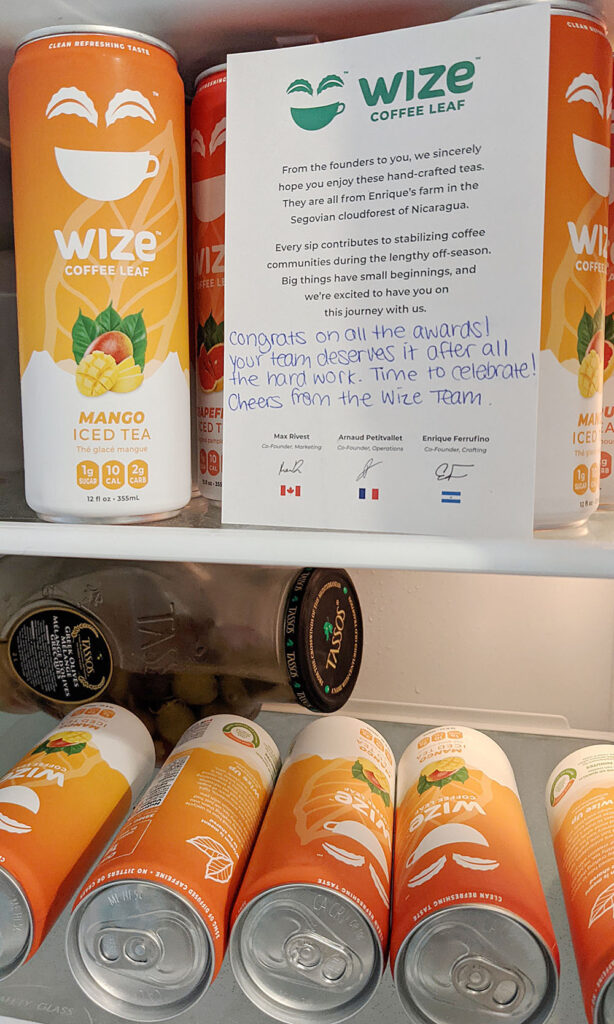 ---
It's been awhile since we've all been back at the studio so it was a real nice surprise to see a whole box of Wize Coffee Leaf tea drinks sitting in the studio waiting for us to gulp and energize. I can't wait until the whole crew is back in the studio working alongside each other.
Thank you Max for continually keeping us hydrated in a healthy and delicious way with your amazing product. Check them out on Instagram.
Just to be clear, this is not a sponsored post. This is just my way of supporting a local business and a giving a shout out to our friend Max Rivest for always supporting me and my craft like featuring me on their blog.
Thank you, Max.