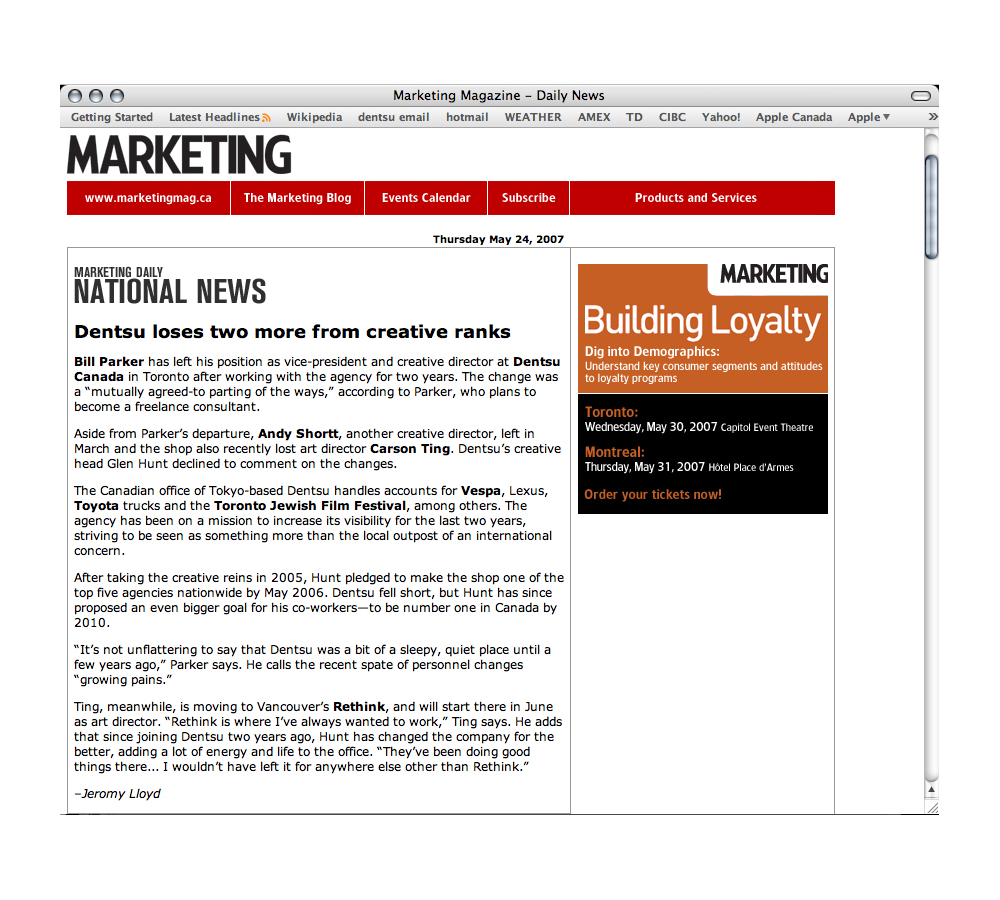 Going down memory lane as I came across this old digital news clipping of my departure from Dentsu Canada (Now known as Dentsu McGarry Bowen) to move out west to work for my then dream agency, Rethink.
I still remember the night after learning I got the offer from Chris Staples had me up the entire night because I was absolutely buzzing with pure excitement. It was truly a dream come true and it is by far the best agency I've ever worked at and not only did I learn a ton working there, but I also made many lifelong friends.
The first year being out here in Vancouver had me pick up photography as a hobby and I initially started documenting almost anything with my little Fuji Z1 pocket camera before moving on to shooting film with a Voigtlander Bessa R2 rangefinder that I had rented on weekends from Leo's Camera on Granville street. It didn't take long before I decided to get my first digital DSLR (Nikon D40) and now on my 4th Nikon (D600) that it's become a lifelong hobby.
Here are a few photos I took during the first year living in Vancouver.