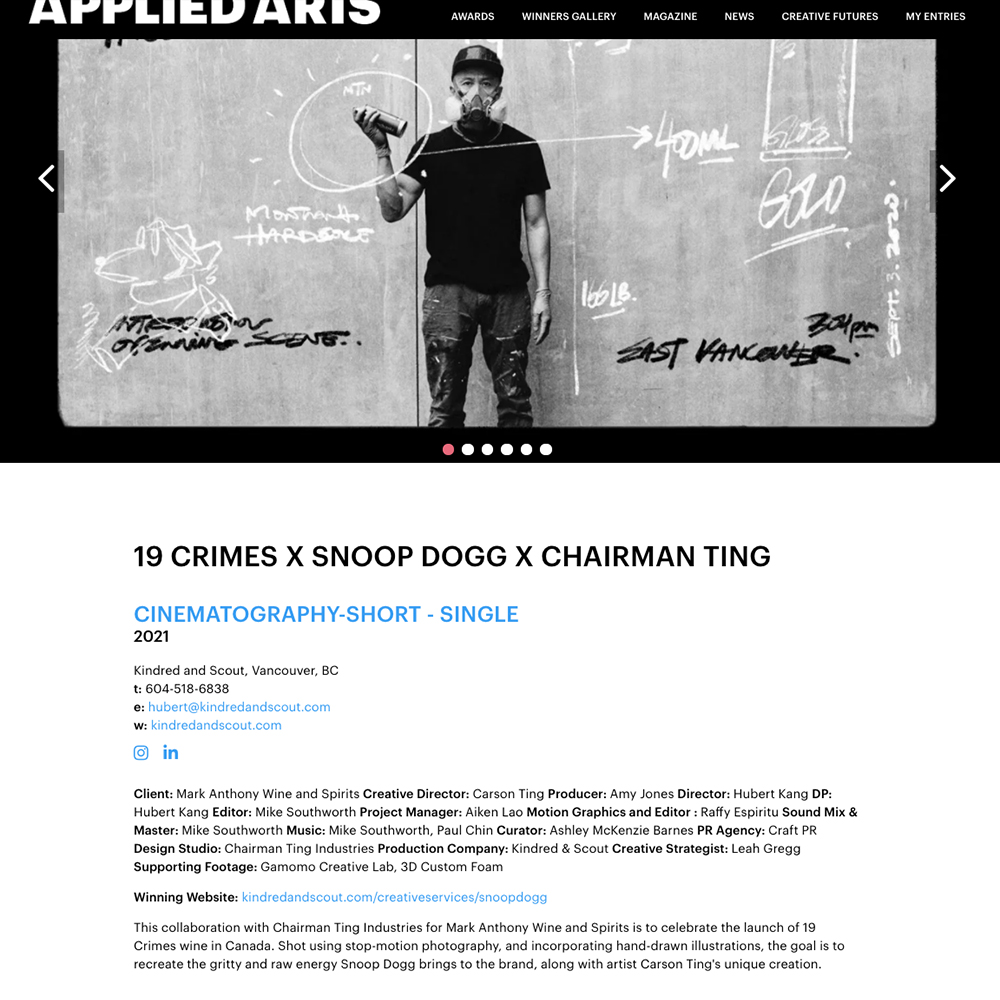 Our Snoop Dogg x 19 Crimes project is a project that keeps on giving. We're very proud to share this news with you all. Our studio mate and dear friend, Hubert Kang won an Applied Arts Award for this year's Photography competition, 'Cinematography' Short Single. We are so grateful for Hubert's involvement and vision in bringing this entire project to life through his lens (literally and metaphorically).
We couldn't have done what we've done without Hubert's magic. It was a real honour to see him in action documenting every little detail from start to finish with such artfulness and an incredible eye for detail.
Hubert's Applied Arts Award win is for our Snoop Dogg x 19 Crimes project under Cinematography Single. Production by Kindred & Scout. Hats off to you Hubert Kang!
For those who don't know, Hubert also runs a film production company called Kindred and Scout with his business partner Amy Jones and they recently just wrapped up a super fun project for Nintendo in Toronto with Annie Murphy. Check them out here.