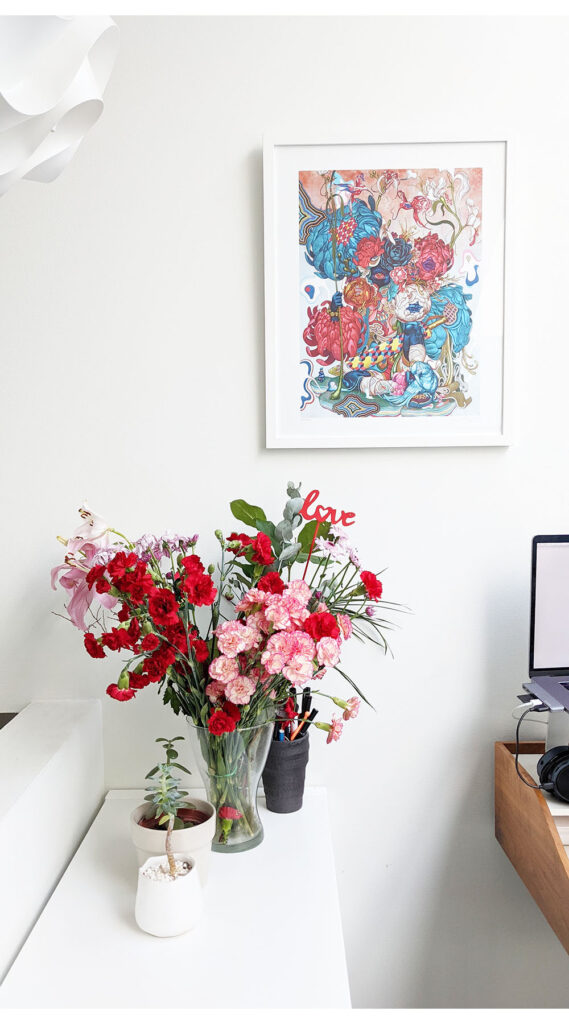 We've been working from home much more than at the studio since the pandemic hit a year ago and honestly, we don't know how we could have done this without tools like Slack. With Aiken working remotely from Calgary we are still able to maintain regular office hours using tools like Slack, Google, and just the telephone.
Here's a photo of our current home office. The James Jean 'Masquerade' (signed, 207th print of 500) piece just looks too good with the bouquet to not share. Have a great week!
Photo taken with the Google Pixel 4a.