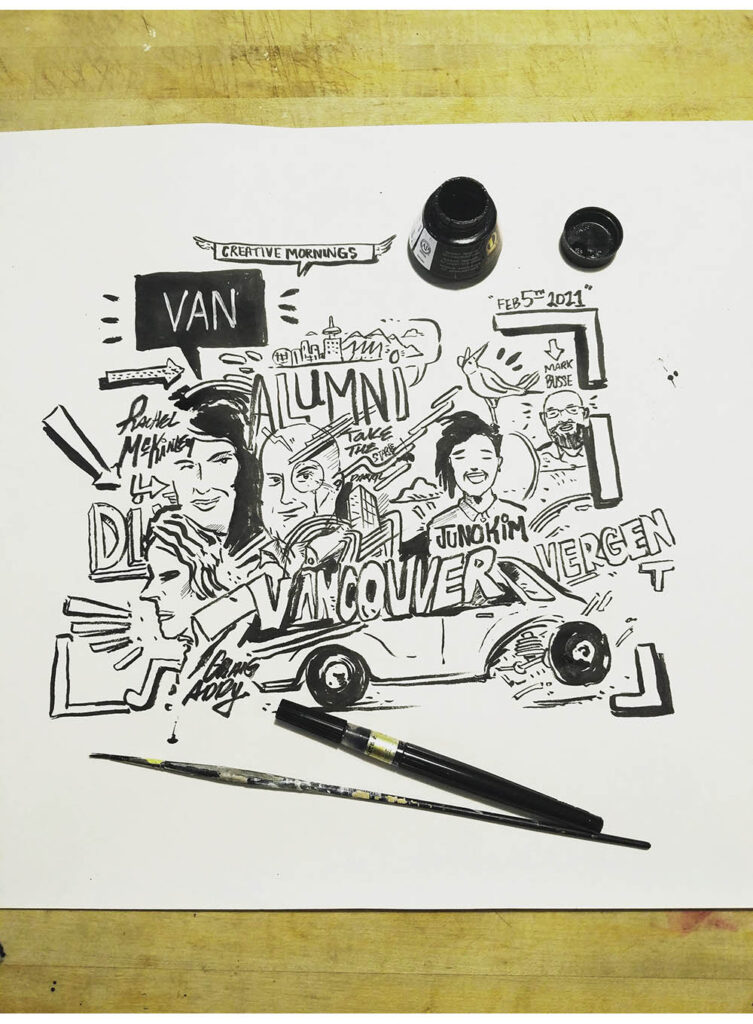 Exactly 7 years ago, I gave my first Creative Mornings talk where I also did a live drawing session instead of using slides. Well, on Friday I'll be returning to the stage (online) as a Creative Mornings Alumni for an event called 'Divergent'. A wonderful topic that many like myself would welcome to hear how things have diverged since the pandemic hit.
This time, instead of a talk, I'll be returning to draw live (streaming via Zoom) for all three speakers Rachel McKinley, Darryl Condon, and Juno Kim. I always get giddy when I get to freestyle draw and improvise as the unknown excites me.
Big ups to my studio mate and good friend Hubert Kang for helping me set up with all his fancy video equipment for the best visual fidelity (No pressure Hubert!) an illustrator can get at our studio. Also big thanks to Rick Etkin for all his video tech wisdom.
There will also be a live musical performance by Craig Addy, a Musician, Pianist, Composer & Improviser.
Hope to virtually see you all there this Friday. The event is free to register.