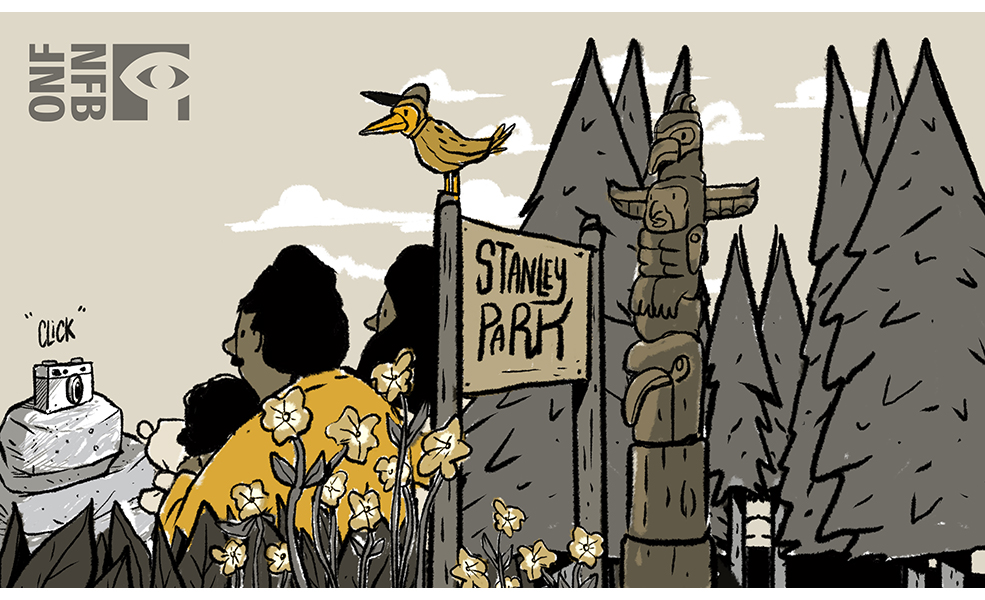 Really excited to be sharing this project @firstphotohere as it's been in the works for 8-9 months with our studio collective (Hubert Kang, Leah Gregg, Annie Chen and Aiken Lao) Our latest collab with the NFB is an Instagram based project that focusses on new arrivals to Canada and the first photos they share with family and friends back home. Linking people across time and place, this project represents a wide array of new experiences and first impressions.
This is one of many illustrations we created for the project. This particular piece for Narendra and Chandra. This illustration is based on their first photo they took when they arrived in Canada from Fiji. . Head over to @FirstPhotoHere for the full story and other amazing stories.
Curated by Joella Cabalu, First Photo Here is for anyone who has moved somewhere new and knows the thrill and trepidation that goes along with it. By turning personal stories into collective ones, we're all invited to share in the richness of these moments and the connections they forge.
If you'd like to submit your photo and story, email firstphotohere@nfb.ca with the photo and a caption that includes your home country and the story (e.g. where it was taken, who you shared it with, what you were feeling at the time, how you feel about it now, etc.).
NFB Producer: Nicholas klassen
NFB Curator: Joella Cabalu
NFB Senior Production Coordinator: Jasmine Pullukatt
Production Company: Kindred and Scout
Creative Directors: Leah Gregg and Carson Ting
Director: Hubert Kang
Producer: Amy Jones
Illustrators: Carson Ting, Annie Chen, Aiken Lao
Editor: Mike Southworth
Animator: Eric Wada
Sound Mix & Master: Mike Southworth
Colour: Dave Tomiak