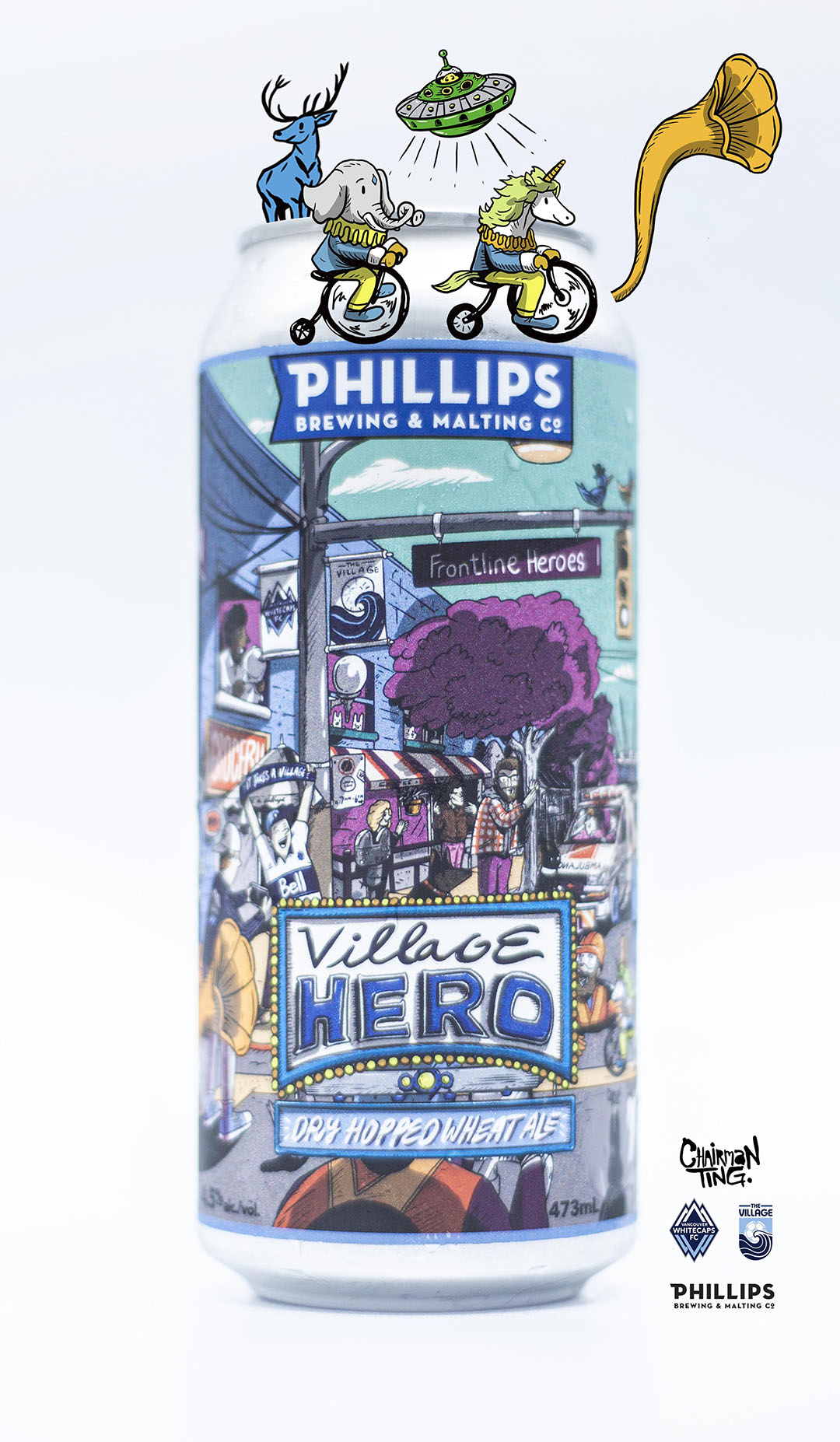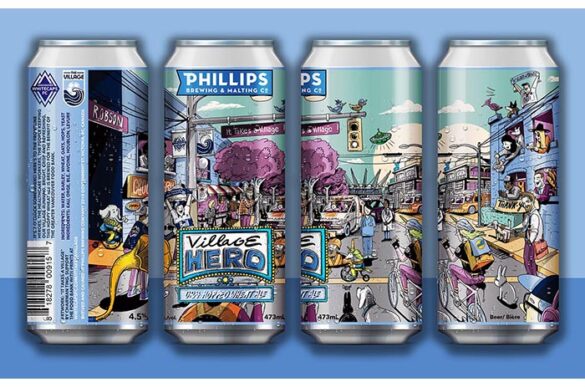 In most of my artwork, I always try to embed Easter eggs for people to find and engage with the art. In my Village Hero piece, I tapped into the visually rich world of the Phillips Brewery brand. Examples of this are the unicorn and elephant riding high wheel bicycles, a blue buck, and a martian inside a flying saucer. I hope my artwork brings an extra layer of joy to the people enjoying this delicious brew.
Click here to see full project showcase.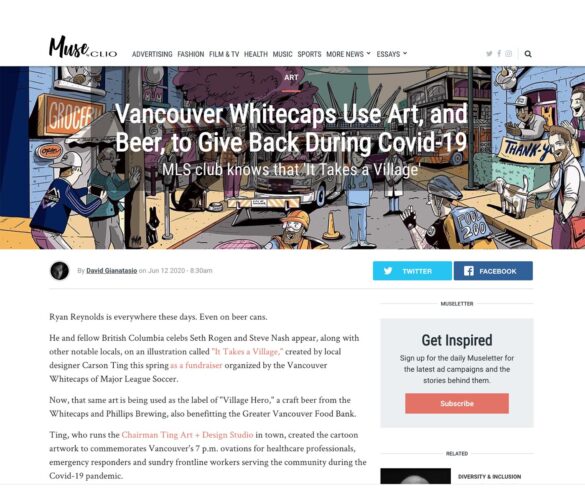 Here's an excerpt from the article:
Ryan Reynolds is everywhere these days. Even on beer cans.
He and fellow British Columbia celebs Seth Rogen and Steve Nash appear, along with other notable locals, on an illustration called "It Takes a Village," created by local designer Carson Ting this spring as a fundraiser organized by the Vancouver Whitecaps of Major League Soccer.
Now, that same art is being used as the label of "Village Hero," a craft beer from the Whitecaps and Phillips Brewing, also benefitting the Greater Vancouver Food Bank.
Ting, who runs the Chairman Ting Art + Design Studio in town, created the cartoon artwork to commemorates Vancouver's 7 p.m. ovations for healthcare professionals, emergency responders and sundry frontline workers serving the community during the Covid-19 pandemic.
The print, first sold in limited editions last month, has raised nearly $130,000 for the Food Bank so far. It also includes representations of provincial health officer Dr. Bonnie Henry and sign-language interpreter Nigel Howard, familiar figures from televised coronavirus updates.
Places to purchase: