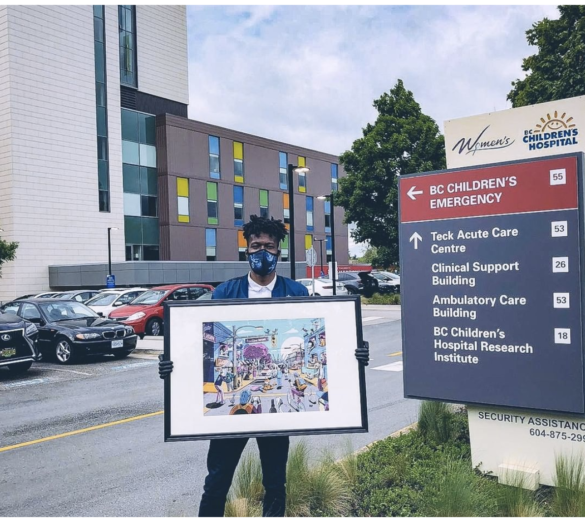 First of all, we'd like to thank everyone who has purchased a print. You've helped us raise over $125,000 so far to help the Vancouver Food Bank. Amazing.
We've received some inquiries from you wonderful folks on how to best frame your freshly printed piece of art, and thought that sharing our tips here would be the easiest for everyone to find. The options are endless, but here's what we recommend:
NOTE: We've received an update from the printers that the print is actually about an inch larger than specified. The more exact dimensions would be 25″ by 19″. You will need to trim the white borders off to fit the frames we mentioned here or get a custom frame. We apologize for the inconvenience!
Make sure you share your frames with us on Instagram by tagging @Chairman_Ting or using the hashtag #ItTakesAVillage. We're so excited to see how your framed art will look.