We hope everyone is staying healthy, positive and more importantly, staying away from other people by staying home.
As we've been working from home, we try to keep our daily routine as normal as possible by keeping our work hours the same and schedule daily status calls with Aiken, our studio manager.
Luckily our lovely clients are still keeping us busy so for the most part, it's business as usual.
Being stuck inside doesn't mean we can't paint murals digitally at home. Here's a quick mockup of one of our favourite murals we created and was digitally installed in our townhome in the west end.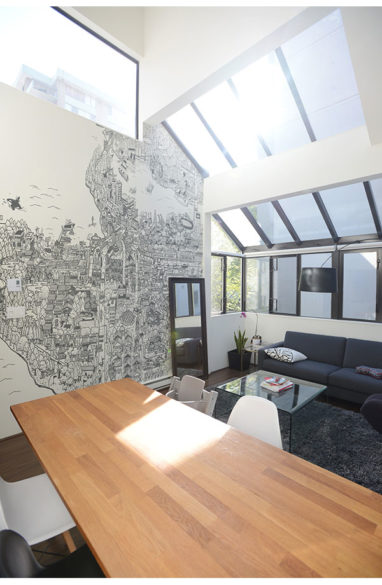 This illustrated map of Vancouver was a commissioned illustration piece for CMPNY under the creative direction of Chris Zawada, partner and head of creative at Full Punch. Stay home and creative.
Here are a few close-ups of the illustration: