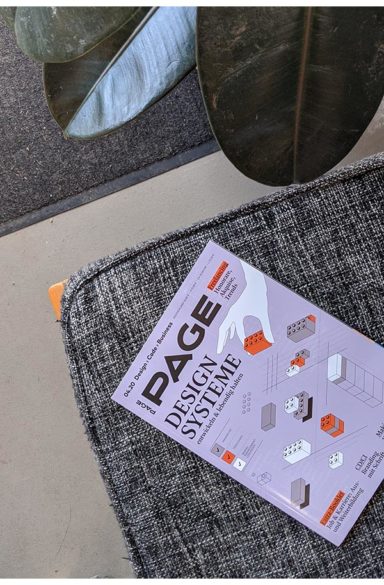 2020 has been a whirlwind so far. If you'd like to take a break from all the COVID-19 news and read something else, we'd like to share some good news.
Chairman Ting has been featured in a German design magazine called PAGE! Surprisingly, we've had quite a few pieces featured in Germany this year starting with our trade booth designs for Munchkin. It's always cool to see our artwork go global. The magazine also features fellow Vancouverites such as Glasfurd and Walker–we love your work. Special thanks to the writer Sabine Danek for making the trek over to speak to us in person.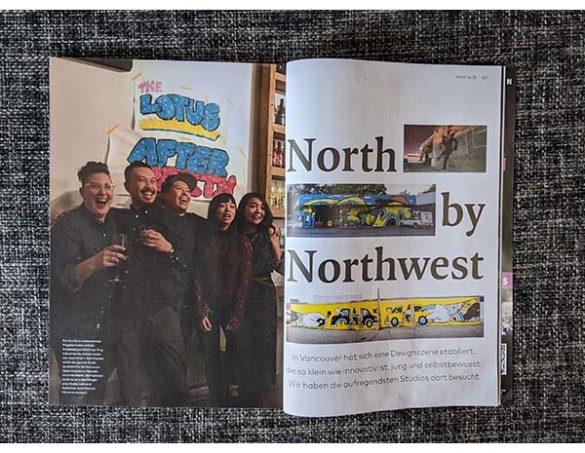 This is also the first time our space, which has been represented under many names (Production Road, Forces of Nice, you name it we still haven't picked one), has been mentioned in print. For those who don't know, our studio, Chairman Ting, is located in a collective office space with fellow creatives Annie (LEMONNI), Hubert (Hubert Kang Photography), and Leah Gregg. When possible, we join forces on projects while still being able to work as individuals. It's amazing to see how each person brings a unique set of talents and insights to the table given our different specializations and experiences.
Thanks again for the feature PAGE magazine. We hope this is the first step in bringing Vancouver's creative talent to the world stage.
Now back to your scheduled COVID-19 news. We hope that everyone stays safe, practice social distancing, and use this opportunity to catch up on some rad personal projects. Netflix is a good second option.