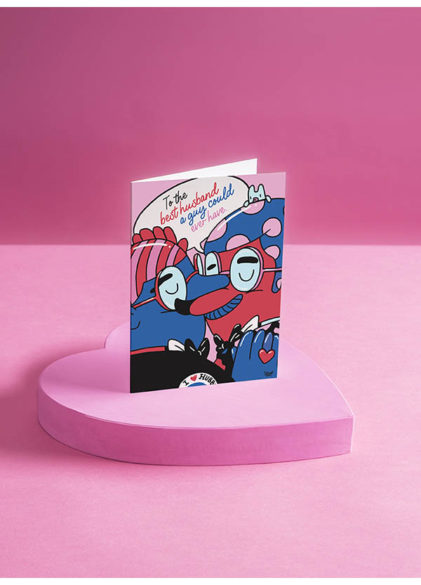 Cards for All is a Valentine's Day card collection made to reflect all kinds of love and all kinds of relationships. The collection features 31 cards designed to fill the gaps that exist in the card aisle. Our hope is that everyone can find a card to share their love, regardless of how you identify, your sexual orientation, or the makeup of your relationship.
Cards are being sold for $5 each at 20 London Drugs locations across Western Canada.
All proceeds from the Cards For All collection are being donated to United Way's community initiatives in Western Canada, where they're helping to build vibrant, inclusive communities. That means if you buy a card at select London Drugs locations, the proceeds will be donated back into initiatives in the communities where you live.
2020 Applied Arts Winner – Advertising, Point-of-Purchase.
2020 Applied Arts Winner – Advertising Art Direction Craft.
The creative process in 48 seconds.