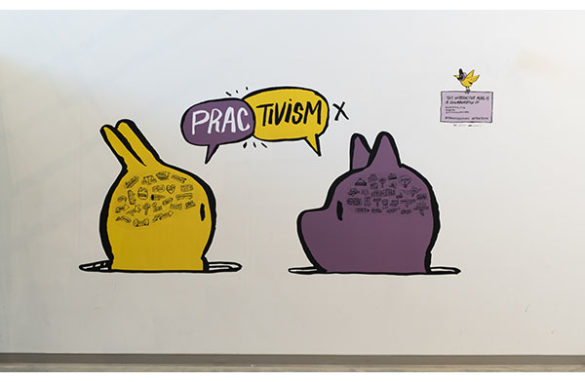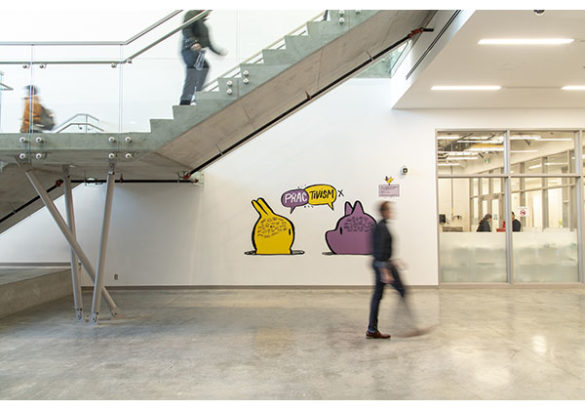 Last Friday, GDC BC hosted an event called 'Practivism X' that was designed to inspire attendees about the power of design and how it can spark societal change. The event was held at The Reliance Theatre in Emily Carr University of Art and Design.
For the event, we teamed up with Scott Gray from Mitchell Press to come up with a fun interactive mural. Attendees were invited to peel stickers off of the heads of two characters covered in our custom illustrations to reveal the word 'PRACTICE' on one mural, and the word 'ACTIVISM' on the second mural. Within minutes both murals were completely stripped naked to reveal the words inside the character's heads and shared on social media.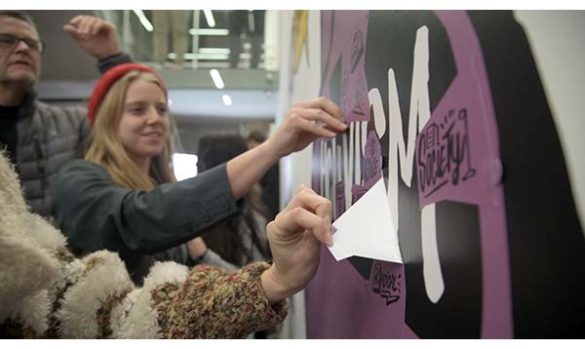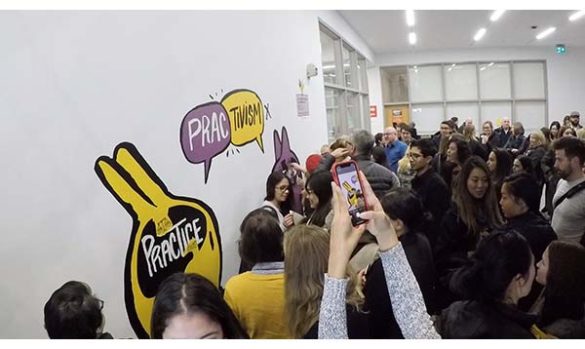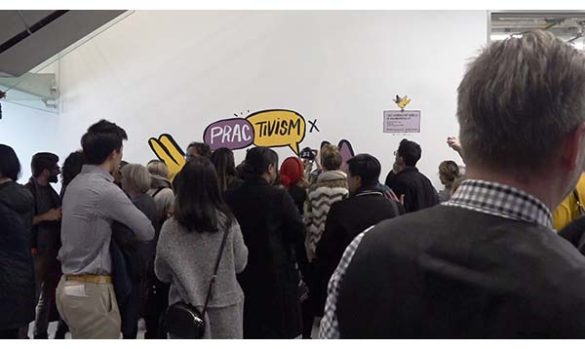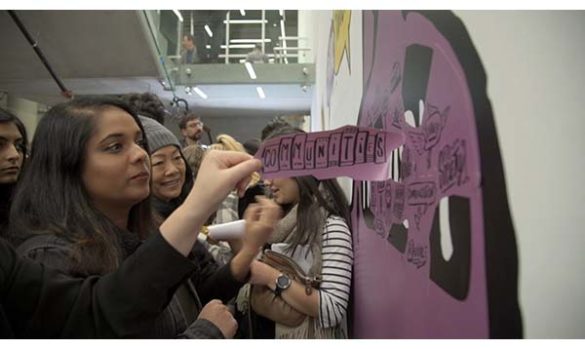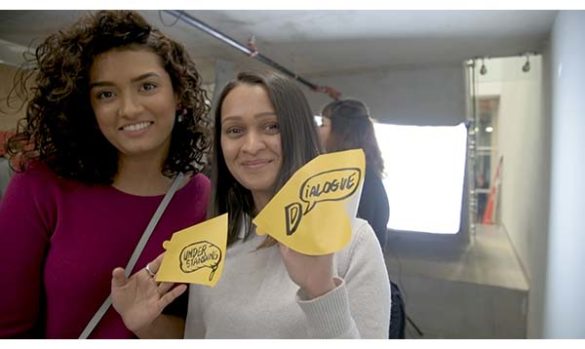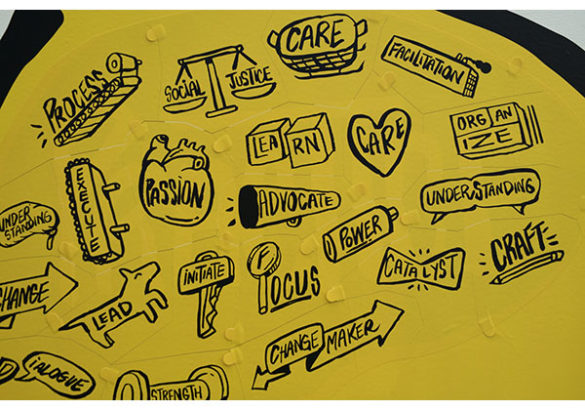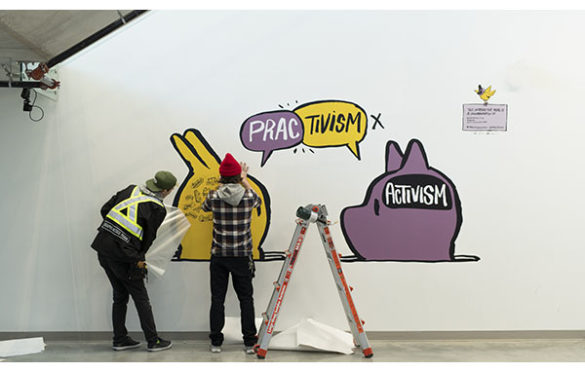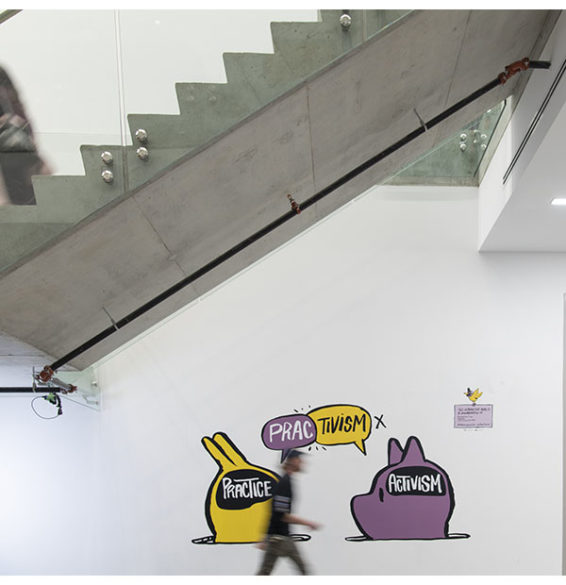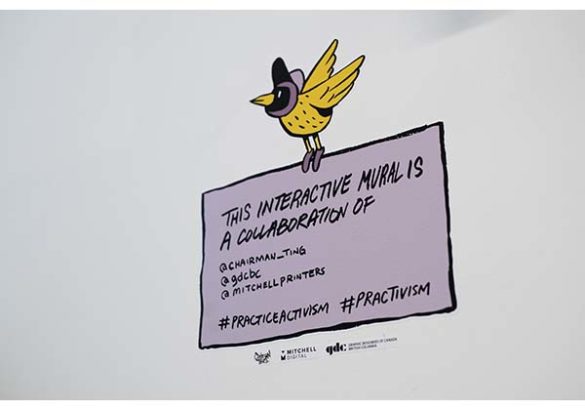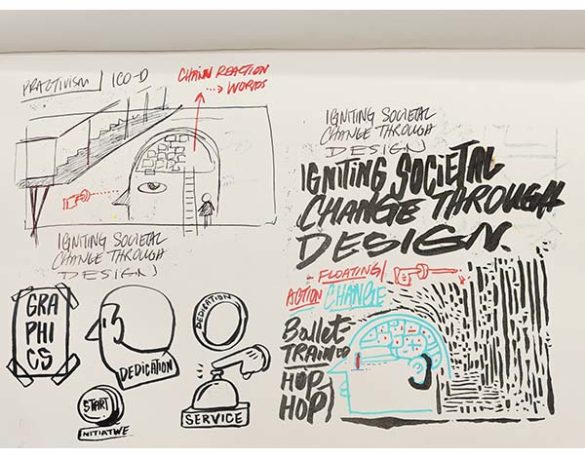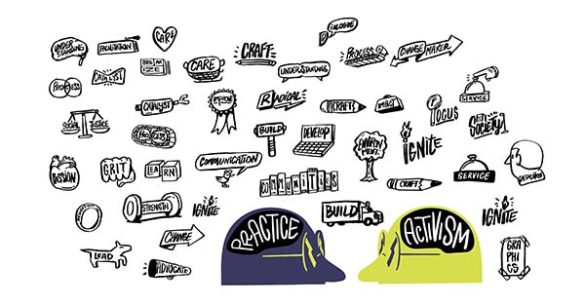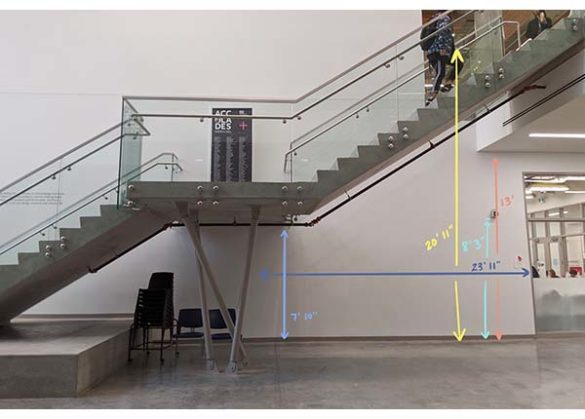 Credits
Printing and Installation: Mitchell Press
Art & Design Studio: Chairman Ting
VP Marketing and Sales at Mitchell Press: Scott Gray
Project Manager: Aiken Lao
Photographer: Rick Etkin
Client: Graphic Designers of Canada.
The event details.
Ignite your passion for design by connecting with local and international designers for an evening of inspiration and dialogue focused on radical change at GDC's tenth Practivism* and The Jim Rimmer Community Scholarship for Design Award.
Find your spark in the meaningful stories of three designers who have applied their craft towards the service of societal good. Learn how we, as designers, can wield the power of our talents to be the catalyst for maximum impact!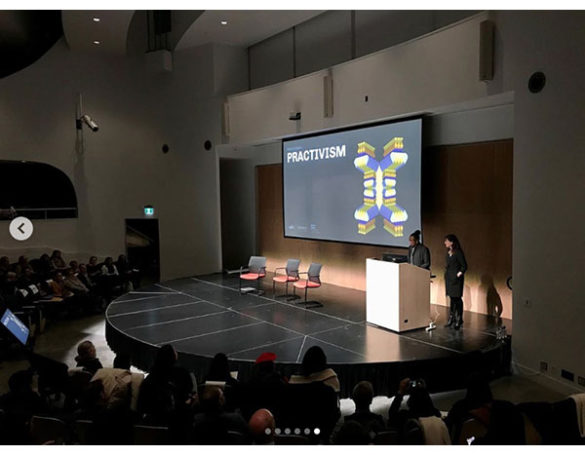 Panel of speakers:
Michelle Nahanee is a Squamish Nation member, graphic designer, decolonizing facilitator and Indigenous change maker. She melds tradition, technology and design to change opinions, build relationships and increase understanding.
Nayeli Jimenez is a graphic designer, art director, and organizer for climate justice from Mexico, based in Canada. She has dedicated most of her design career to projects related to social and environmental justice with a focus on climate resilience and opposition to fossil fuel expansion. Nayeli is also an alumna of Emily Carr University of Art + Design and holds a degree in Communications Design.
Elizabeth (Dori) Tunstall, Dean of Design at Ontario College of Art and Design University, (Where Carson graduated!) is a design anthropologist, public intellectual and design advocate. She leads the Cultures-Based Innovation Initiative focused on using old ways of knowing to drive innovation processes that directly benefit communities.