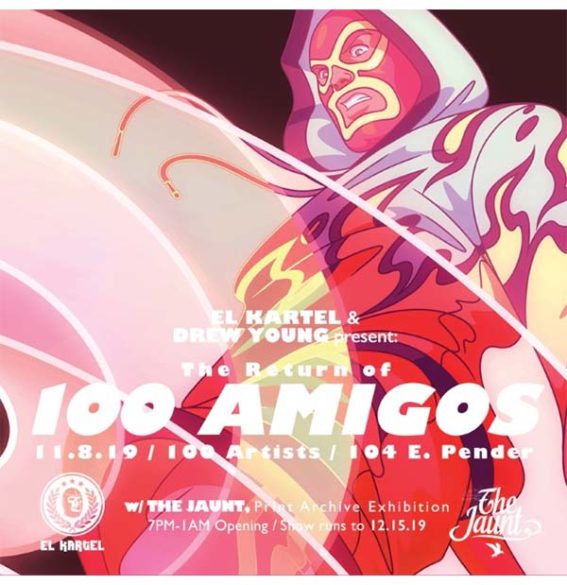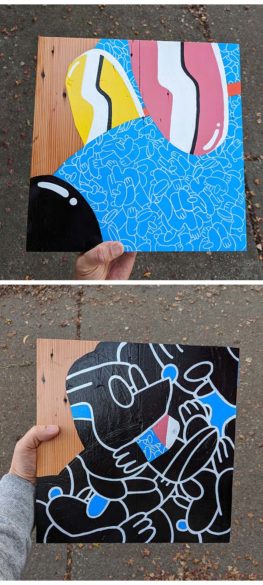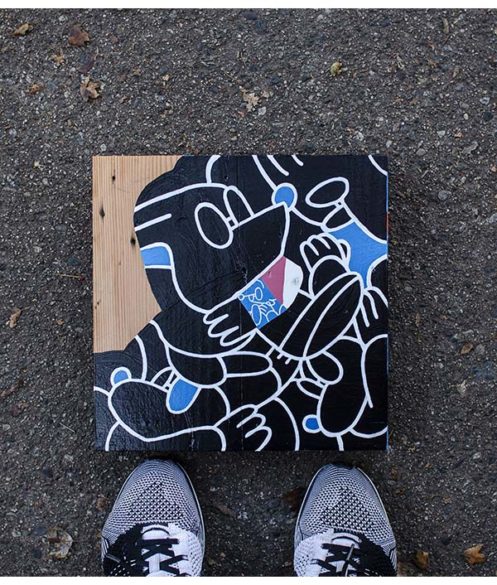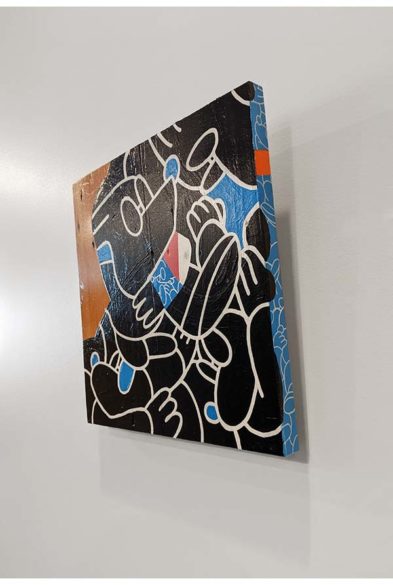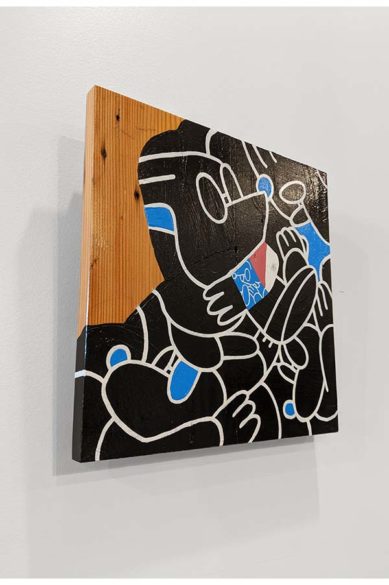 So originally, I submitted my 12″ x 12″ piece (Called 'Dawg Dawg') for this awesome collective art show called 100 Amigos (100 artists) curated by the crazy talented Drew Young that's happening this Friday, November 8th 2019. at 104 East Pender, Vancouver (El Kartel) but I royally fucked my piece up with a clear finish spray from Krylon. I guess it wasn't dry enough before I packaged it up for delivery. Sure enough, I got a call from Drew on Sunday that my piece was wrecked from the paper sticking on to the clear finish. Here's how it looked: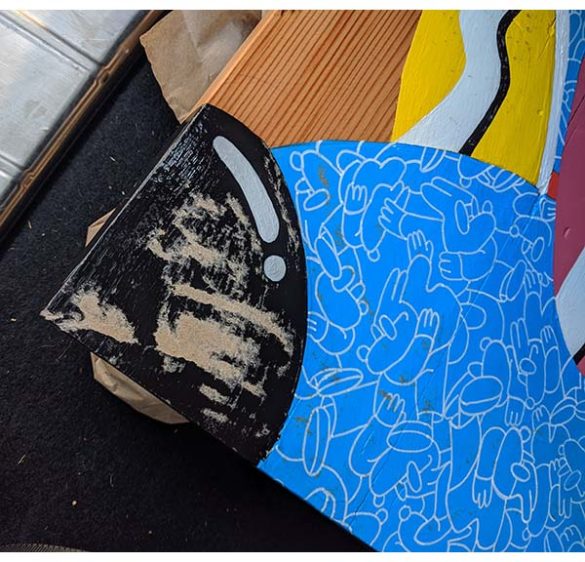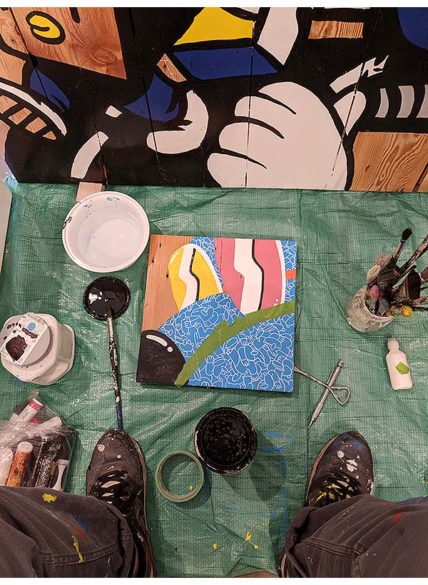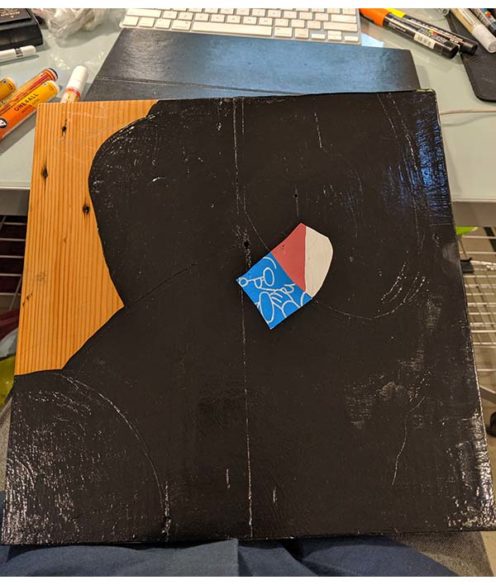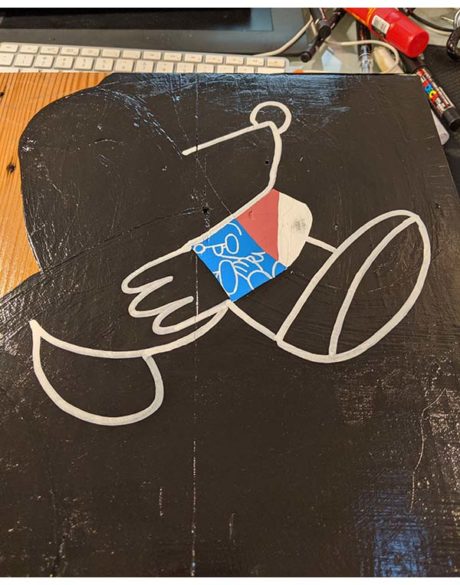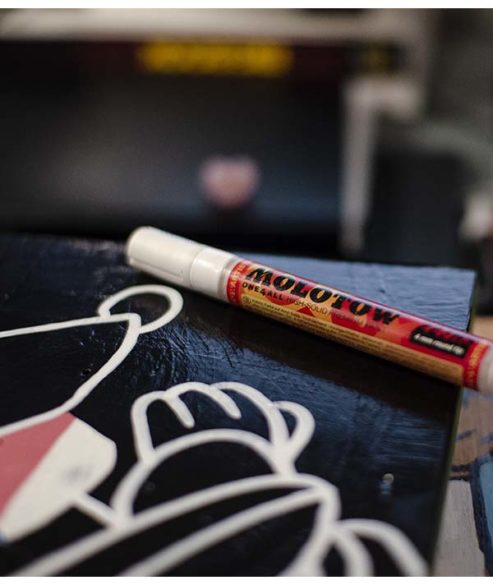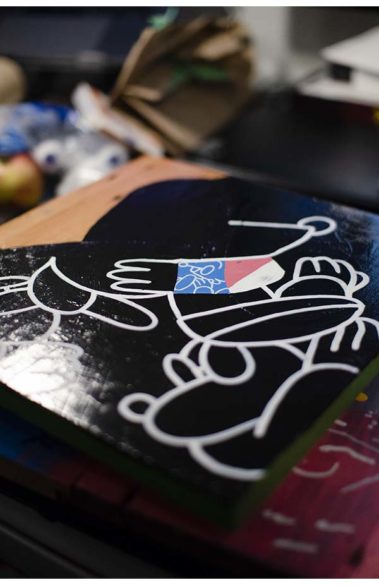 As painful it was to paint over the original piece, I actually like the new version of 'Dawg Dawg' more than it's previous life (Pablo, owner of El Kartel) thinks otherwise (yikes). In any case, it's a done deal. There's no turning back now. Here are a few snaps of the new 'Dawg Dawg' piece. This piece was painted on reclaimed Fir wood from the 1920's (almost 100 years old!) salvaged from an old home by 41st and King Edward area by the fine folks at Unbuilders and built and treated by the dynamic duo (Kaly and Bram) at Willow & Stump (They rule!).
I always try to find the silver lining.
The final piece was painted with high gloss acrylics, Molotow and Posca inks and sealed with (again) Krylon ColorMaster clear finish on almost 100 year old reclaimed Fir wood.