This project for GTB Toronto and Montreal was definitely one of our top 5 projects of this year so far. Working closely with the Executive Creative Director, Yasmin Sahni, we created this multi-layered of crazy fun artwork that's embedded with a ton of easter eggs including subtle nods to great artists like Keith Haring, Alex Colville, Ai Weiwei, Edward Hopper, The Toronto Raptors, and more. This massive illustration can actually be taken apart as each component is its own entity. Here's one piece extracted for fun. It's called 'The Running Building".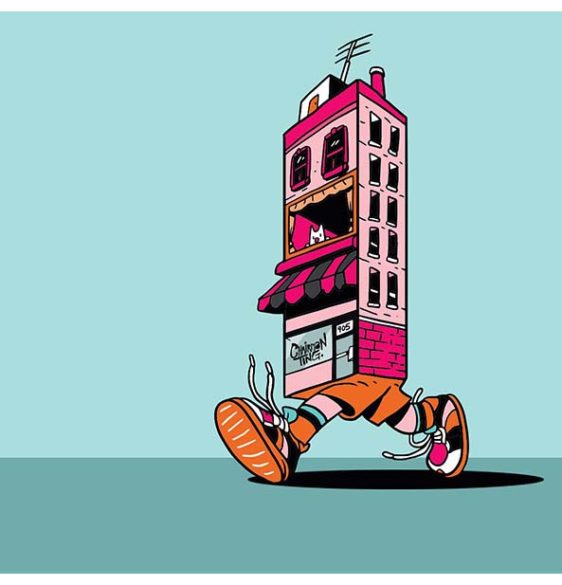 Here's a closer look at the mural broken up into two parts.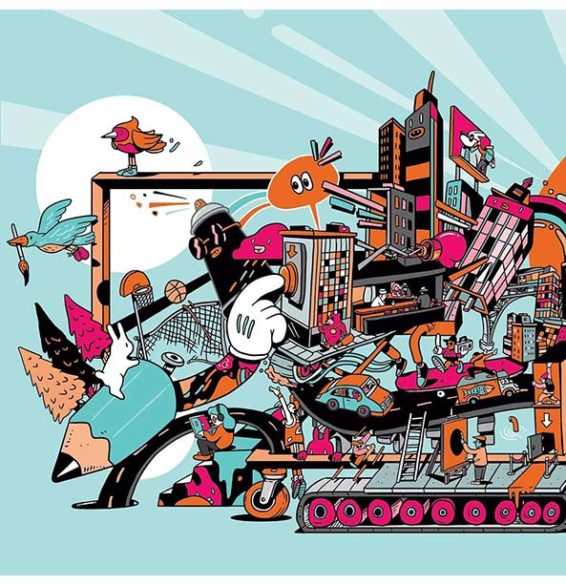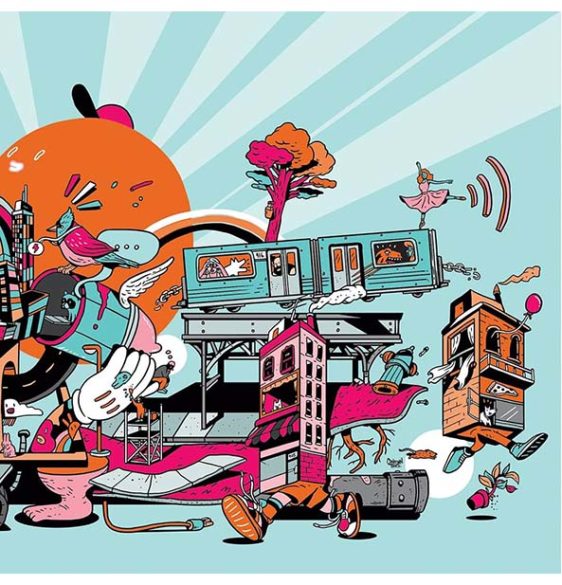 It was extra nice to be able to work with Frank Turner again, the owner of Clockwork Productions in Toronto. I used to work with Frank way back in the early 2000s when I was an art director working in Toronto. Frank and his team always pull through in spades, so when I knew they were handling the production, I was more than thrilled. Project Management at the studio by Aiken Lao.
Check out more snaps of the mural that we pulled from social.