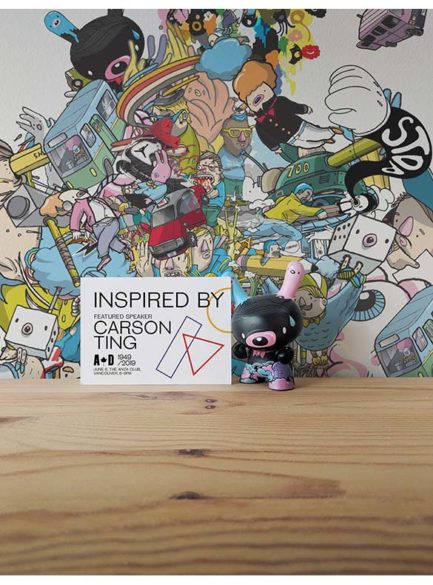 I'm really honoured to be invited to be a featured speaker at this event called 'Inspired By' hosted and organized by The Advertising & Design Club of Canada. This club has inspired me since the very early days of art school at OCAD. I still remember vividly how I used to volunteer at the club by handing out the beautifully designed annuals and swag bags to all the attendees during the awards ceremony hosted at the Royal Museum of Ontario. I would try to identify all the advertising superstars that walked through the doors to make sure I got a chance to introduce myself and maybe even get a business card or two.
This was over 2 decades ago and the club has never stopped inspiring me since that day so I'm incredibly flattered and honoured to have been invited to speak at this event called 'Inspired By' where I'll be talking about why I do what I do and all the inspiration behind it all.
The Vancouver advertising scene has been fairly fragmented and devoid of any sense of community since the passing of the Lotus Awards so I'm really happy to see an event like this is happening.
Hope to see you all there! Grab your tickets here via Eventbrite.