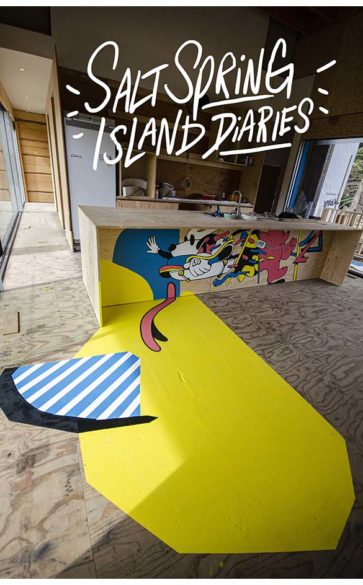 This art installation project is hands down one of our most favourite projects of 2019. The weather was perfect and the property we were on was spectacular to the say the least. We were working inside this amazing custom home (glass doors all around that slide open on all sides!) sitting on over 100 acres of land surrounded by tall pines and a little lake out front was straight out of a postcard. When we arrived we were greeted by the workers on site and Andrew Latreille, the talented architectural photographer that Patrick flew out from Vancouver to document our art installation process for the week.
Day 1.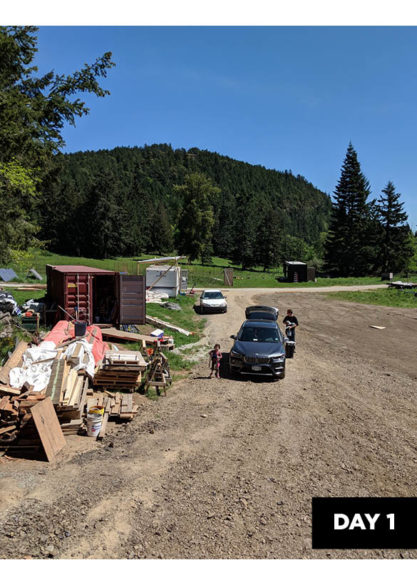 Day 1 started late. We didn't arrive on location until 2pm. Once in the house, I started sketching out both illustrations with a chalk on one hand and the print out of the art on my other hand. The entire sketching process took about 2 hours. While I chalked, Denise, Aiken and Audrey (yes, even our kid came!) went to check in at our AirBnB 15 min. away from the site.
Day 2.
We were back on site the next day by 930am. Our studio manager, Aiken conceded that she was too weak to stay in the beautiful container home because she couldn't deal with all the bugs, outside shower and outhouse (we are slightly disappointed in you Aiken!) so she crashed on our couch at the AirBnB we stayed at. Haha! Day 2 was all about blocking out all the pieces with the base colour and masking. Most of the lighter colours require more than 2 coats of colour for maximum opaqueness.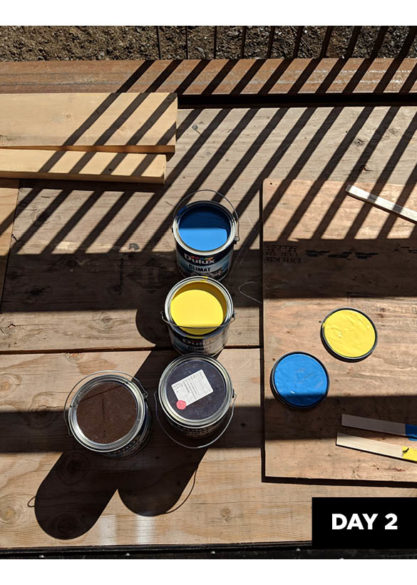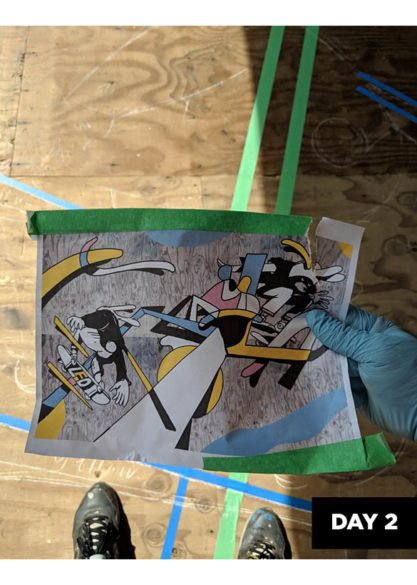 Our daily shuttle. Chauffeured in and out of the site by my amazing wife and business partner, Denise with our little princess Audrey in the back.
Day 3.
Day 3 we pushed extra hard because we knew we only had today and all day tomorrow to really wrap this guy up as Sunday was our last day. Day 3 was more of coats of paint to really tighten up the shape of each piece and started outlining everything in black. The outlining phase really helped make everything pop. It's always exciting to see these fairly abstract blobs of colour take shape and form.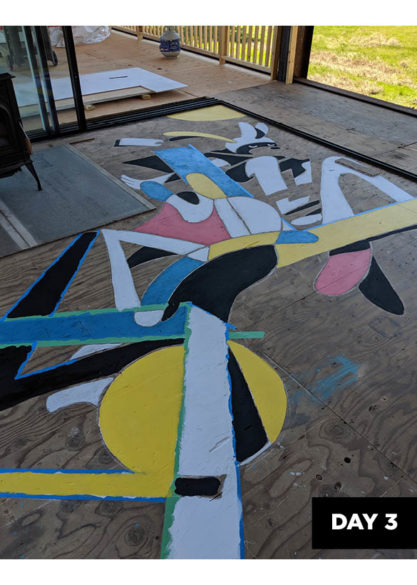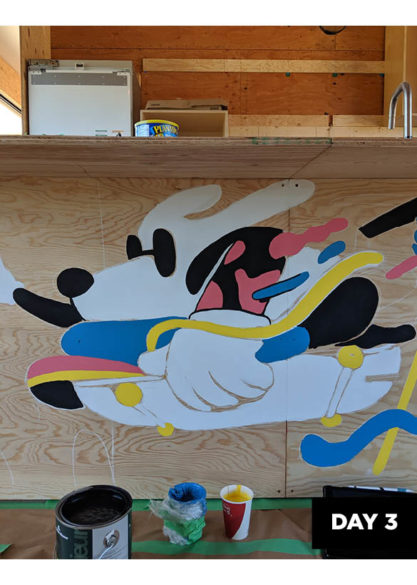 Various quick phone snaps of the process throughout the day. Really loved working in the amazing warm sunlight!
Day 4.
Day 4 was Saturday, also the day before we leave so we really pounded it out to make sure we could wrap up by day 5. We put in 12 solid hours this day. The day had an interesting start as we had cows come down from the valley on to our property. We literally painted until the cows came home.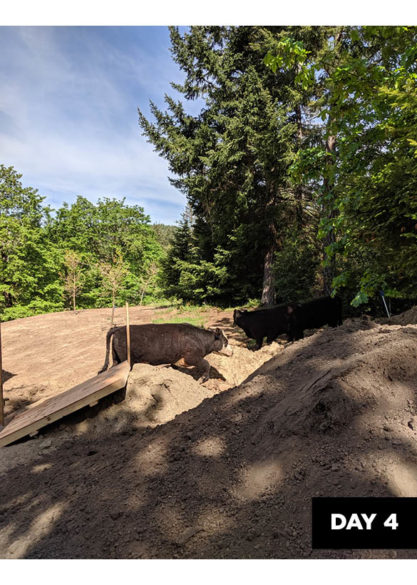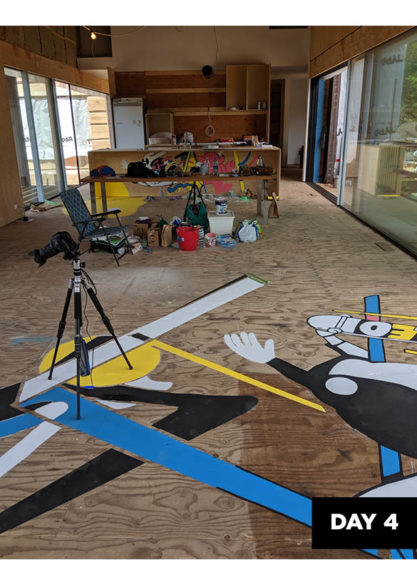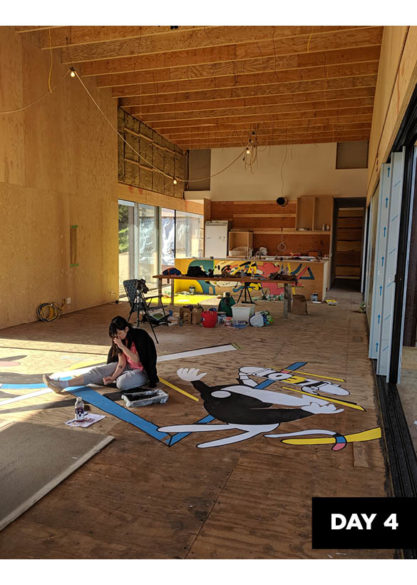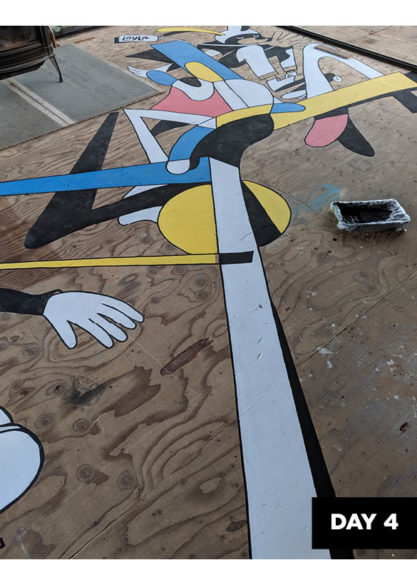 Day 5.
Last day on Salt Spring and also Mother's Day! I felt bad working a good part of the day and not spending quality time with my wife, Denise but we gotta do what we gotta do. Day 5 was just touching up, cleaning up and packing up our gear and photographing the final piece. I was also able to squeeze in a quick bonus piece for Patrick's kids! It felt so good to see the whole project wrap up!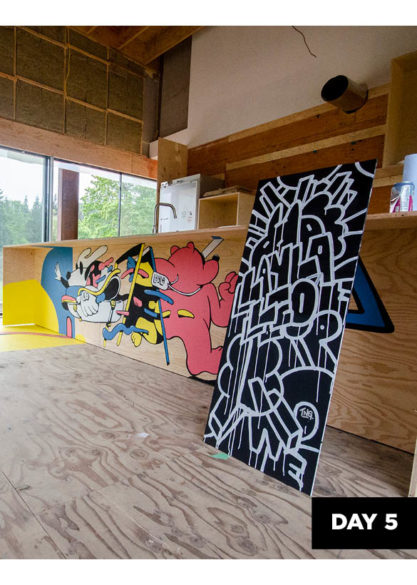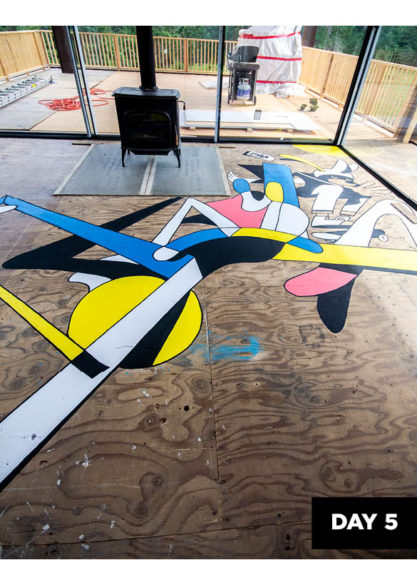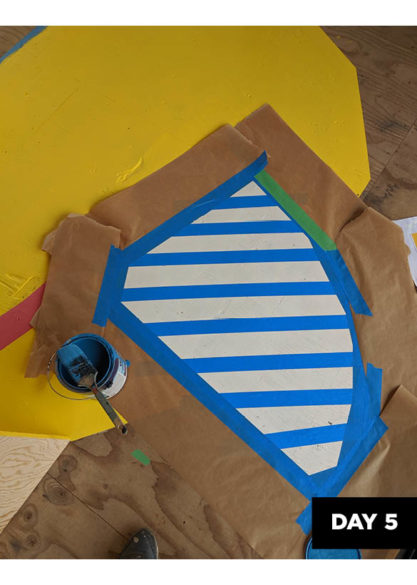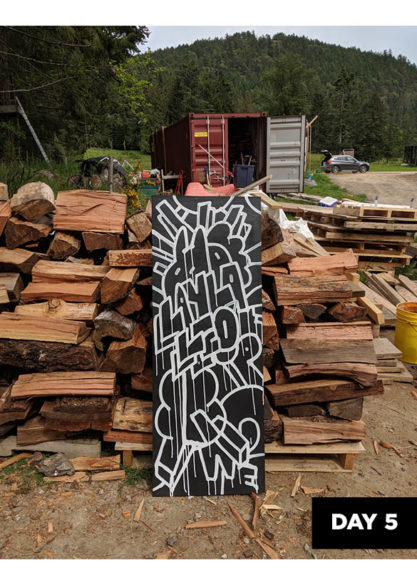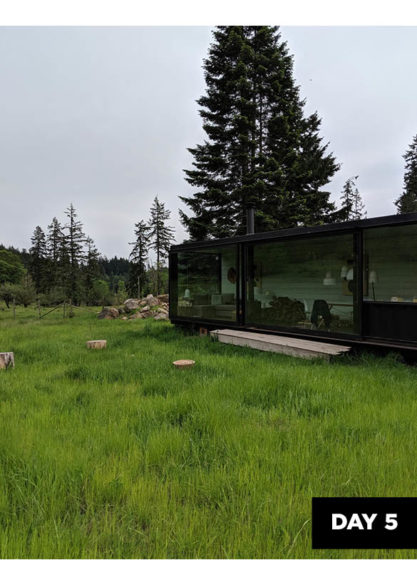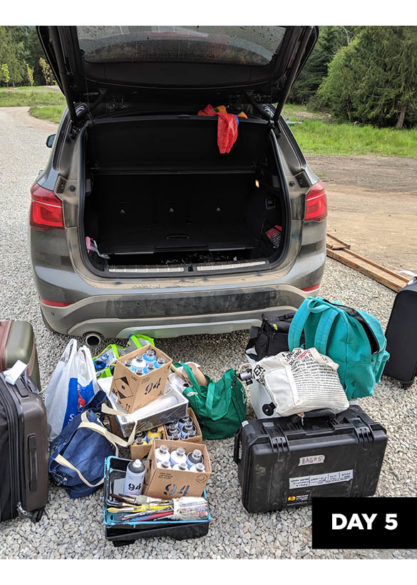 Follow the rest of our adventures on IG.