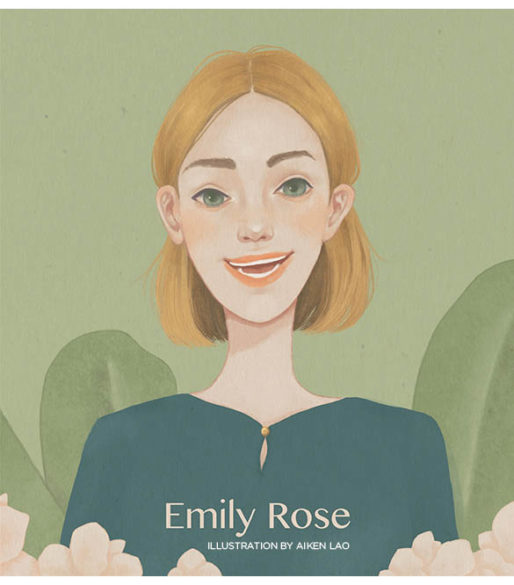 We had the pleasure of welcoming Emily to our studio back in February as an intern for the Capilano University IDEA program practicum. Initially, we were worried about how we would delegate work and teach Emily about the industry since our office is so unstructured. However, our worries were unnecessary as Emily proved to be an excellent addition.

I had a wonderful time working closely with Emily on her first big project at the office, Fairmont Hotel and Resort's year-end highlight video, and on several other projects throughout her internship. On her first week of work, we were assigned to brainstorm concepts and create illustrations for the video within two weeks while coordinating with other members of the team—three of whom were travelling in countries with three different timezones. In fact, one of our designers was travelling in the middle of the desert. Emily tackled this project quickly and became a graphic producing machine. Her awesome work ethic and talents were evident throughout the consecutive collaborations we worked on.

In retrospect, Emily was the perfect fit for our studio. She is able to work independently and in team settings, and on a variety of different tasks. Her main goal in the future is to become a freelance illustrator like Carson, so having her learn business and Carson's creative process was ideal.

As a business student, I don't have many opportunities to work with other creatives my age so having Emily around was a great experience. Her sneezes, wonderful desserts, and dreamy stories of Hawaii will be missed at the studio. Best of luck to you Emily, we're excited to see the amazing things you'll do!

—

Why did you apply for your practicum at Chairman Ting Industries Inc.?
We were provided with a list of potential companies for our practicums, but I had noticed Chairman Ting, a studio I applied for the summer before, wasn't on that list. With little correspondence during the year, I decided to take a shot in the dark and email him my practicum application and see if he was now ready to take on an intern. We were allowed to look beyond the list of companies provided if we wanted to, and Chairman Ting seemed like the perfect fit for me as he is someone who's in a position I would love to be in one day. I always looked up to him as a freelance illustrator and really wanted to get the opportunity to have him as a mentor. He accepted my application and I came in for an interview, which just so happened to be my last interview ( I had 8!) and it went great. I got to meet all the creatives at Production Road and I loved everyone's energy and excitement towards having me. It was decided on the spot that I could do my practicum there.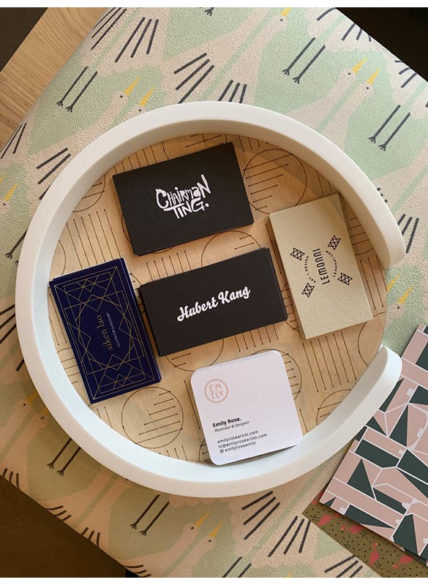 What was your initial expectation of the Practicum and how did those expectations differ from now?
I came in not really knowing what I was getting myself into, but I was excited to go out of my comfort zone and into a new stage of my life. I had only heard snippets of how my friend did their internships at bigger design studios, so I had a mental image in my head of doing jobs like simple layouts, fixing files, and other little jobs around the studio. On my first day I was thrown into a big collaborative project involving our studio photographer, Hubert Kang, and his client Fairmont Hotel and Resorts. At this point I realized I was going to get a lot more out of the practicum then expected. In the future, I can definitely see myself fitting into a little studio working alongside other creatives.

What did you hope to get out of the Practicum?
I had hoped to learn how the scope of my work can be applied in the industry and figuring out where I can see myself in my future. My list of possible applications is growing as I am seeing Carson and Annie put their illustrations on shoe designs, pins, murals, wall installations, and pattern designs on products and gorgeous bags. It is so inspiring and great to have Carson as a mentor and learn from him and his wisdom of the industry.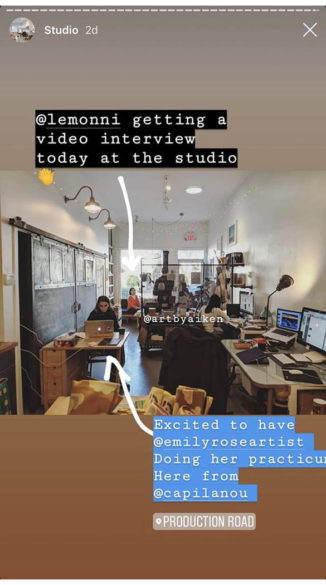 You mentioned wanting to become a freelancer, have those thoughts changed after the internship?
They have not changed, my goal is still to become a freelancer. From what I have been learning, for me to be able to be a freelance illustrator, I must first work as a designer until I am able to support myself with my own illustration clients. I had heard this before from an instructor of mine at the Idea School of Design and it was comforting to hear it again from trusted professionals.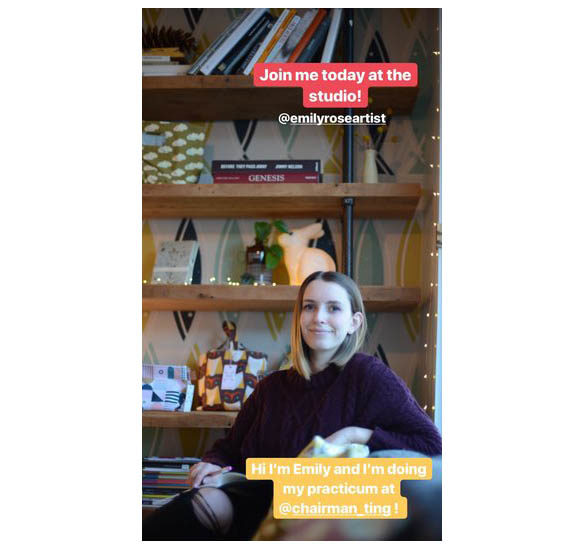 What have been the biggest challenges working at the studio?
When I first came in Hubert put me the Fairmont job it was a challenge for me to keep track of the project. I had never been part of such a massive email chain with so many different collaborators across so many countries. Despite that, it was inspiring to see how hard everyone was working even in different timezones! Working with other people has been challenging because I am so used to going home and working in complete silence. Listening to music and having people wander through the studio constantly has been something to get used to, but it has been nice and it keeps me on my toes! With all the commotion and the new environment, as well as balancing school and practicum projects, my time has become limited and time management, therefore, has become a challenge.
How does your internship experience differ from your classroom experience at the Idea School of Design?
My practicum is more erratic in terms of project deadlines as they are much shorter than the ones we had in school. More projects run at a time and more deliverables are pumped out during the whole project timeline instead of content being handed in at the end of the project. I have also learned the importance of asking for a deposit from a client that is a stranger, and also great advice on how to price your work fairly from the genius Aiken Lao.

What are your top 3 most favourite types of work at the studio?
I am really enjoying all types of work I have been working on. Every day is something different and I can move between projects when I want a change of pace. I have been given the opportunity to work on a wide scope of disciplines—from drawing bats for one of Carson's murals to taking full lead on a website redesign. One of my favourite times is brainstorming, when we all put our heads together to form concepts and think out of the box. During my education I had done a few collaborative projects but that was nothing compared to working in a big studio space, and I love it!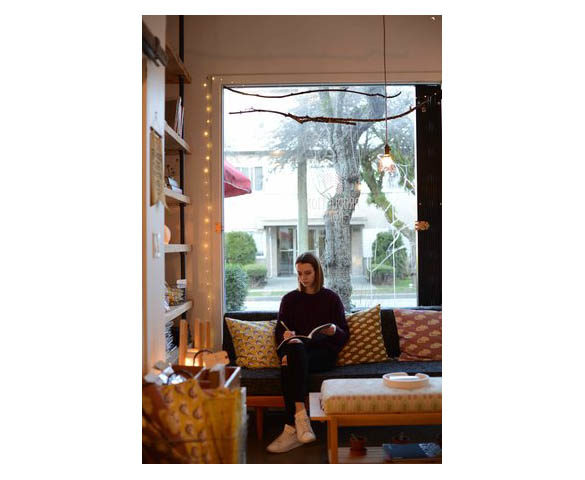 What would your advice be to new art and design graduates like yourself seeking internships at a design studio or advertising agencies?
First of all, do not procrastinate, I cannot stress this enough. If you want something go out and get it! I had messaged Carson a year before my practicum asking him if he was interested and kept in contact throughout the year. When the time came to apply Carson had already heard of my name and we set up an interview. Second, it's great to get the word out about your work so send your portfolio to everyone even if it is just asking for critique (even your dog)! If you want to work with someone that inspires you, reach out to them and you never know what will happen. Most creatives are always looking to work with new talent.

What are the top 3 favourite projects you've worked on at the studio?

I have enjoyed all of the projects I have been involved in but here are a few of my favourites. I was given the opportunity to design icons for the Fairmont Hotel for their year-end highlights reel. Our job was to revamp a video made by another agency that the client was not happy with. We completely stripped it and gave it a modern, playful look and it turned out great. It was awesome working on such a large scale project with so many people collaborating and communicating through the web (over 100 emails in one chain)! My second favourite is the American Television album cover art we have been commissioned to do. I was able to spend a whole day just sketching in the studio and Aiken and I were able to deliver our concept to the client early! My third favourite was to design a website for a local Vancouver printing company that needed a website revamp. I was able to learn the in's and out's of Squarespace and I am thankful to be able to add that to my list of skill sets now. It has been awesome getting used to the steps and process of handling clients from the first email, receiving a deposit, to the final step of invoicing them.

What's your least favourite type of work at the studio?
I have really enjoyed the tasks I have been assigned during my practicum and have not had a least favourite type yet. That is to say I have still been a bit nervous for some, for example, during my first week Aiken asked if I could write some copy in a deck for a project we had just started. I must admit writing is not my strong suit, being a more visual person I struggle expressing my thoughts with words but I felt comfortable enough and was able to resolve it!

Overall, working at Chairman Ting has been more than I ever expected. Being able to work with creative, passionate individuals every day has been nothing short of inspiring.
Here's a small collection of Emily Rose's work:
Check out Emily's Blog on the IDEA School of Design.