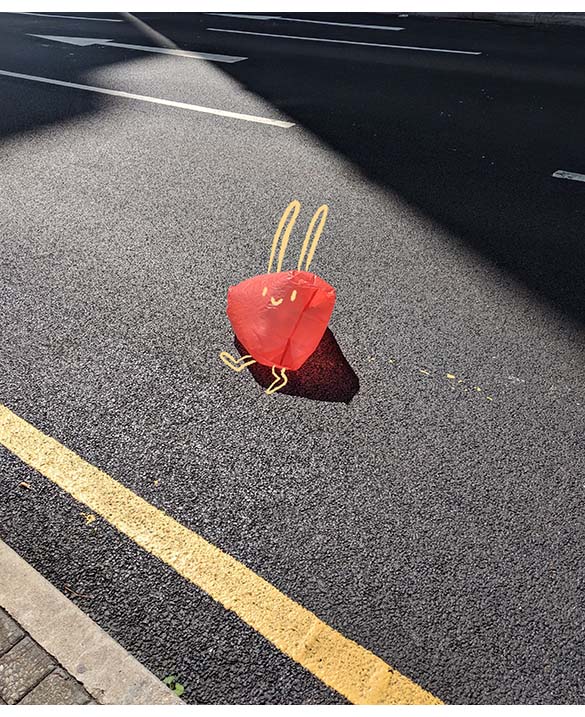 Title: 'Road Chill'
Size: 2987px X 3539px @ 72dpi
Medium: Digital. Google Pixel 2 XL + Procreate.
We've been back in Hong Kong for 3 weeks now and we still haven't had time to do a proper photo walk but no matter where we go, or how mundane it might be, there's almost always something beautiful to see if you look close enough. This photo was taken on the whim with our Google Pixel 2 XL with no filter. Love the colours and how the light is passing through the light plastic. As it drifted down on to the street, it made us think of that scene in the movie, American Beauty (Whoa. That movie was 20 years ago!) and this old French film 'The Red Balloon' (shot in 1956! One of our absolute favourite) We call this piece 'Road Chill'.
And no, this is not a sponsored post from Google. No sir.
Follow our adventures on IG.