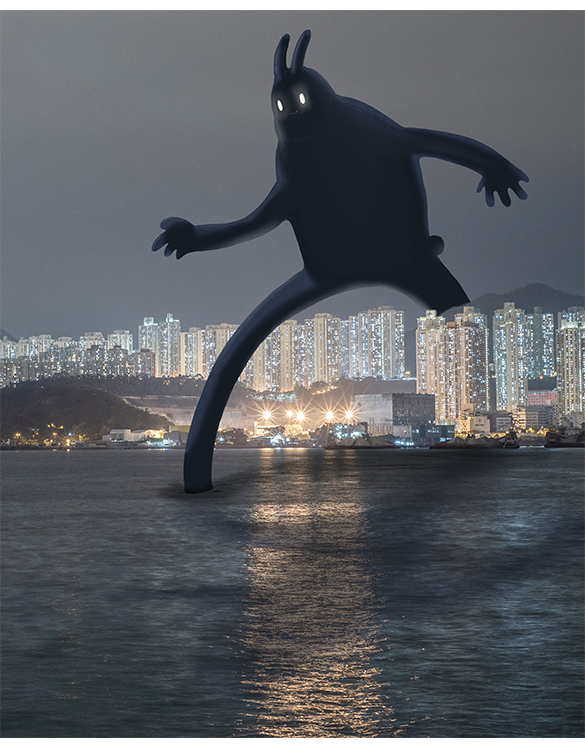 We're excited to be back again in Hong Kong. We've been back for over a week now and have finally settled in and beat our jet lag. We're here until Feb 27th and really looking forward to reconnecting with our contacts at ad agencies and design firms like Pill and Pillow. If you'd like to reach out and connect with us while we're here, our local number is 6689 3640 for Carson and 5663 7828 for Denise.
For all image maker nerds reading this, the illustration was shot last night on our Nikon D600 and Nikkor 50mm F1.8. Shot at F7.1 ISO 640 with an exposure time of 2.5 secs. We brought minimal gear this time with only two 50mm. One being F1.4 Non-ai and F1.8. The monster bunny was illustrated on the iPad Pro's Procreate app.
For all your other project inquiries while we're away, or if you have any studio needs, feel free to hit up our Studio Manager extraordinaire Aiken. Her email is aiken at chairmanting.com She's holding the fort down in Vancouver. Studio hours are Mon-Friday 10am – 6pm. However, she will also be away from Jan 28-Feb 12th to vacation in Shanghai.