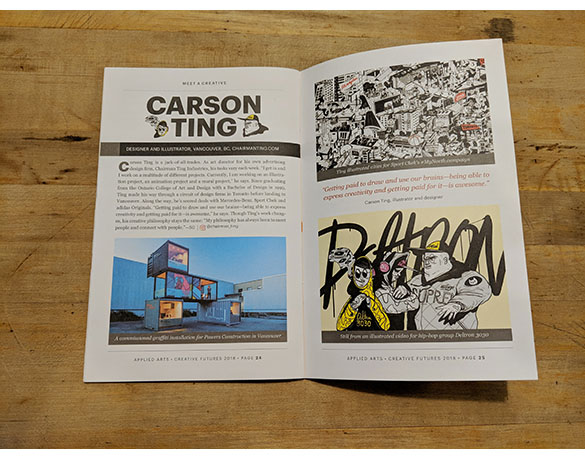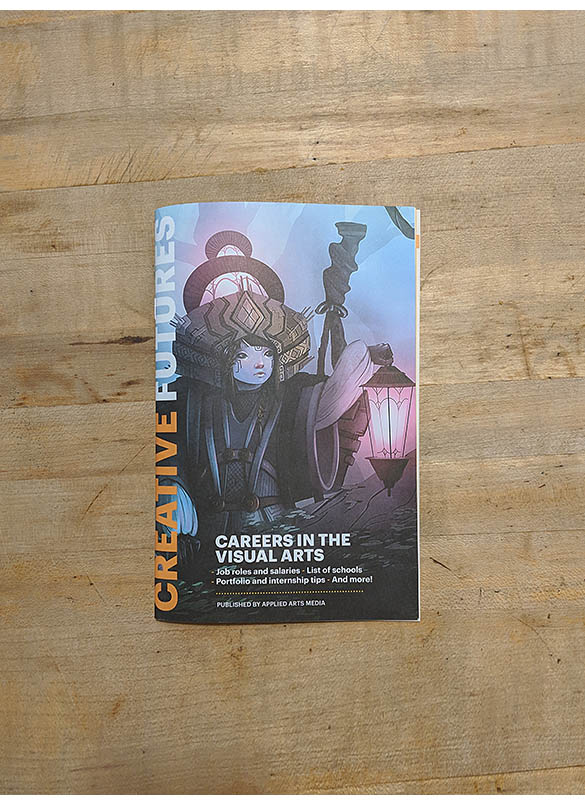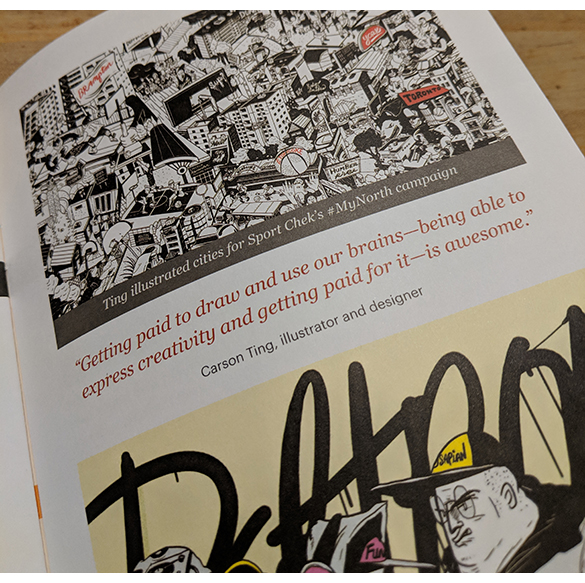 Happy to have our studio featured on Applied Arts latest issue of Creative Futures 'Careers in the Visual Arts'. It's my subtle way of giving back to the creative community. I've always been so grateful for all the advice and mentorship I got from all the amazing people in my life especially from my mentor Glen Hunt. He used to pull up a chair to my desk after work and would coach me on what my strengths and weaknesses are and what I should be focussing on.
Over 14 years ago, I worked for Glen at Dentsu BOS Canada as an art director working on brands like Lexus, Toyota trucks, Canon, Vespa and more in Toronto. During that time I learned so much from him within just 2 short years and I feel like I have this duty to help inspire and mentor the next generation of creatives.
So it's no surprise that I am very excited to have Emily Rose intern with us at the studio through Capilano University's practicum program. Emily will be our 4th intern since 2015 where she will be helping us on a new mural project in a few weeks and officially start her practicum with us in Feb of 2019.
Earlier this year we signed on Aiken Lao and little did we know that she turned out to be one of the best decisions we made this year at the studio. Aiken went from intern to a full-time contractor within less than a year and next month she will officially move up to her new title Studio Manager. Her role will be managing all projects coming in for us, Hubert Kang Photography and Annie Chen at Lemoni. We'll be doing a special interview feature on this blog about Aiken soon. Stay tuned! Exciting times ahead.