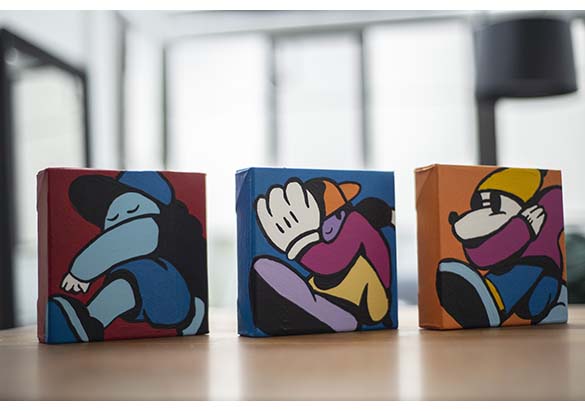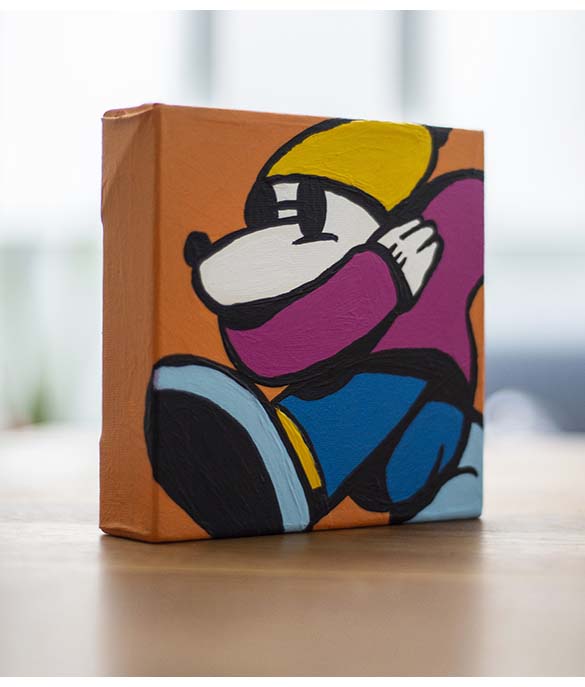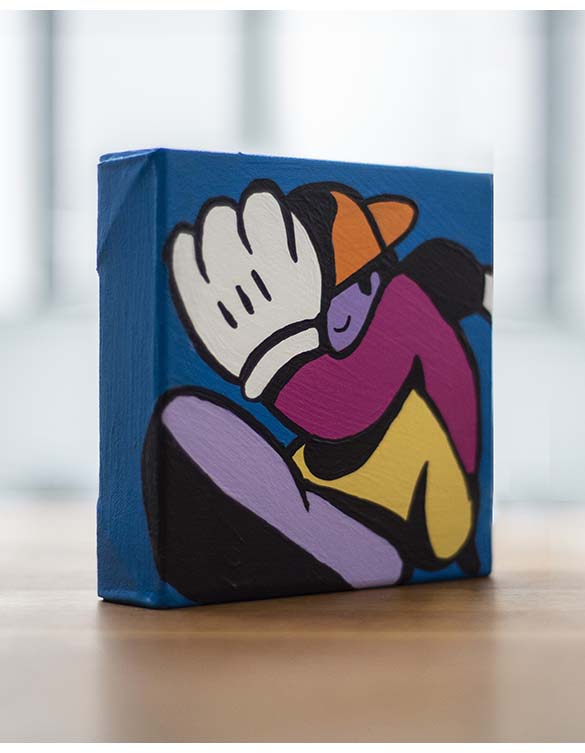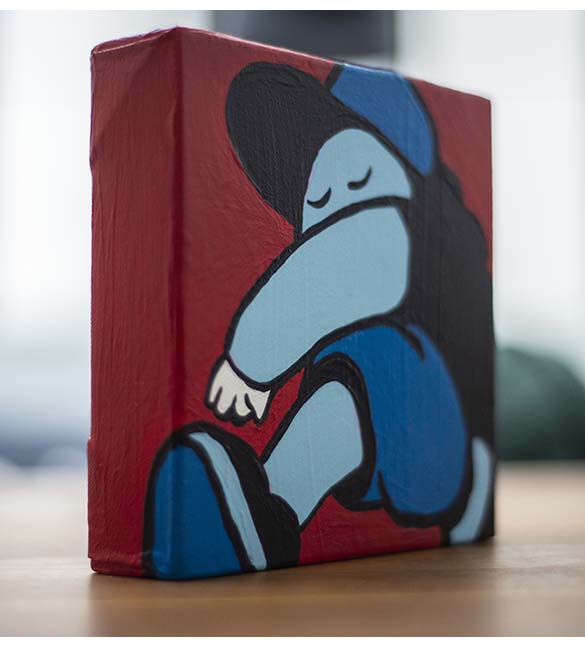 Online bidding is officially underway! Starting right now, you can bid on nearly 100 amazing paintings from our favourite artists at our online auction site. Or come bid in person at the reception this Thursday Nov 15th from 6 – 9pm at Artscape Young place at 180 Shaw St. Or both. It's your chance to get some great, small paintings (perfect gift size, actually) for a great cause – to help raise funds for people coping with the costs of cancer.
HOW TO BID ONLINE
1. Create an account at 32Auctions.com/smallcures
2. Click 'View all Items' to browse the paintings
3. Submit your bid ***If someone outbids you, you'll get a notification so you can bid higher***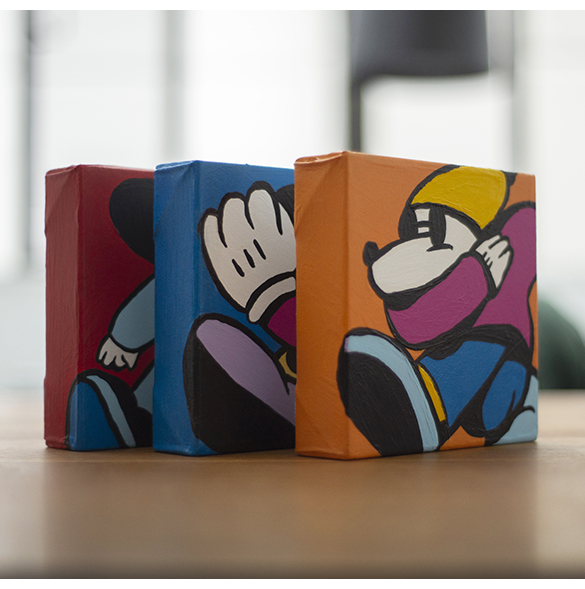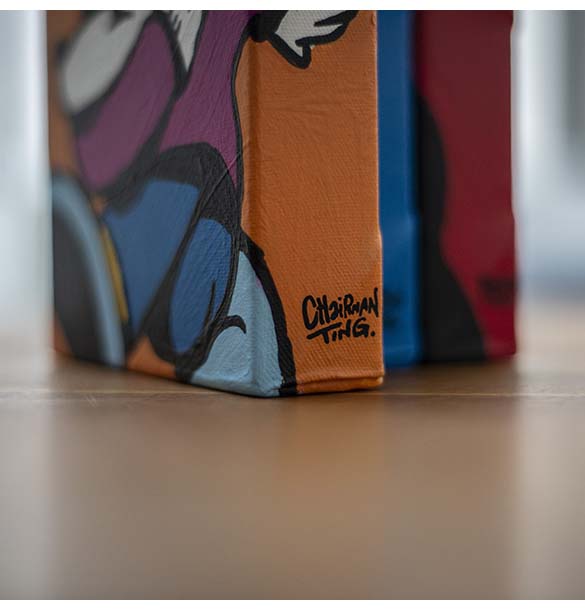 I created these three small 6″ x 6″ acrylic paintings (Titled: Strut, Forge and Swagger) for a charity called Small Cures in Toronto to help raise funds for people who are living with Cancer. My good friend Kandie Wong was been diagnosed with stage IV lung cancer in 2015. She soon realized that the disease affects all aspects of life – including adding lots of financial stress. Kandie received tremendous support from family and friends, and now her wish is to help others in a similar situation.
Cancer patients need a cure for worrying about money while they should be focusing on getting better. A cure for lost wages because they can't work. A cure for bills that keep coming in. A cure for hospital parking fees, for medications that aren't covered, and for making sure there's food on the table.
If you're in Toronto from Nov 12-15th 2018. There will be an art show and auction where these paintings will be up for auction. 100% of the proceeds will go to this charity, #SmallCures.
Big ups to my friends with such big hearts who helped create this initiative, Chad Kabigting, Jason Perdue, Kim Ridgewell and of course Kandie Wong herself. Also shout out to my studio assistant, Aiken Lao for assisting on one of the paintings (Swagger) and lending me her acrylic paints!
November 12 – 15th
Reception: Nov 15th, 6 – 9PM
Artscape Young place – 3rd floor, 180 Shaw Street, Toronto.
For more info:
http://smallcures.ca