Kick-starting the week off with this fun little illustration called 'Dawg Gone It'.
Been trying to build up a bigger body of personal work while juggling a million commercial projects has been hard but rewarding. Dug up this older sketch in my sketchbook and decided to give it a go. If you're interested in a print, drop us a line. We might make a few prints for the holidays and you can always visit us at the studio store in the West End. We're usually here Mon – Fri from 10am – 6pm.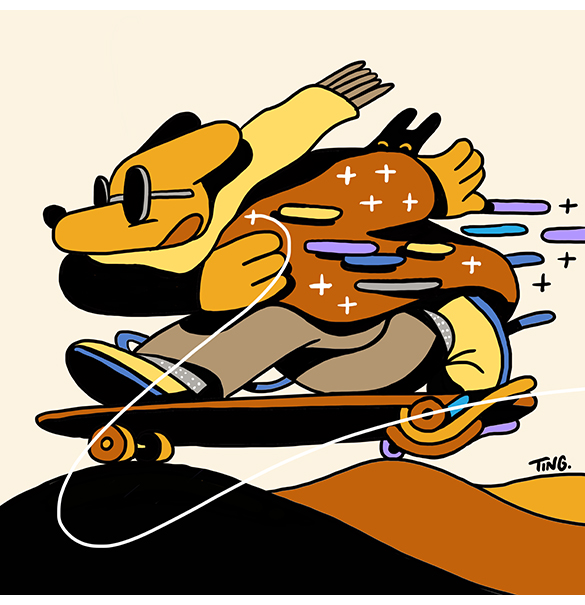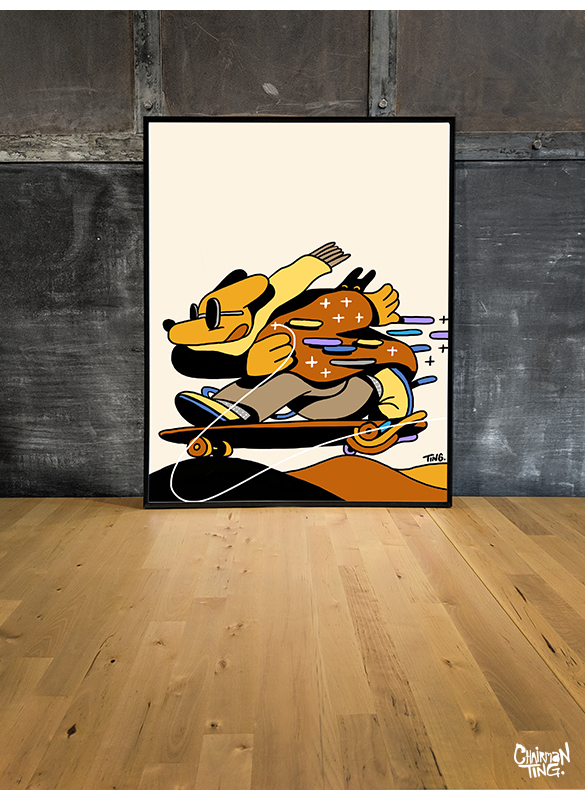 Here's a closer crop version. Can't really make up my mind on which version is better. Full illustration or closer crop?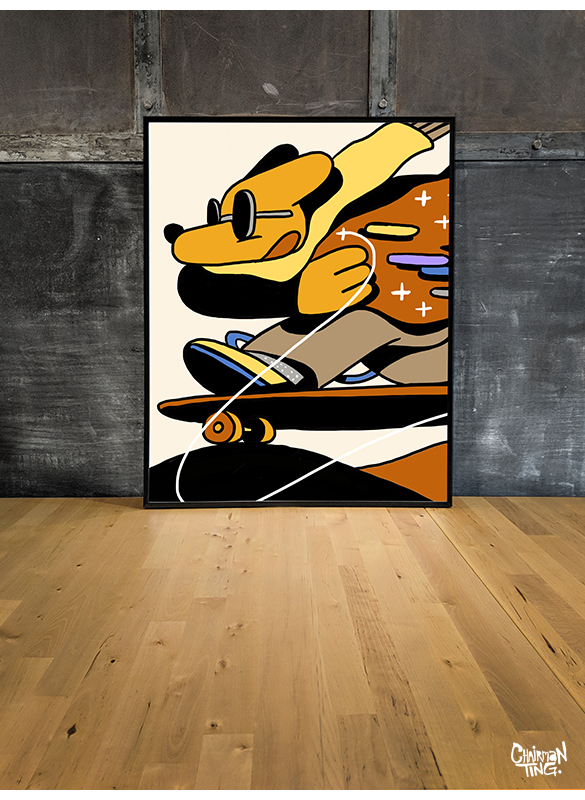 Wanna see the illustration process? well looky here. Hit that play button below.
The rough concept sketch. Nothing beats the feeling of drawing on paper with a good old-fashioned pencil.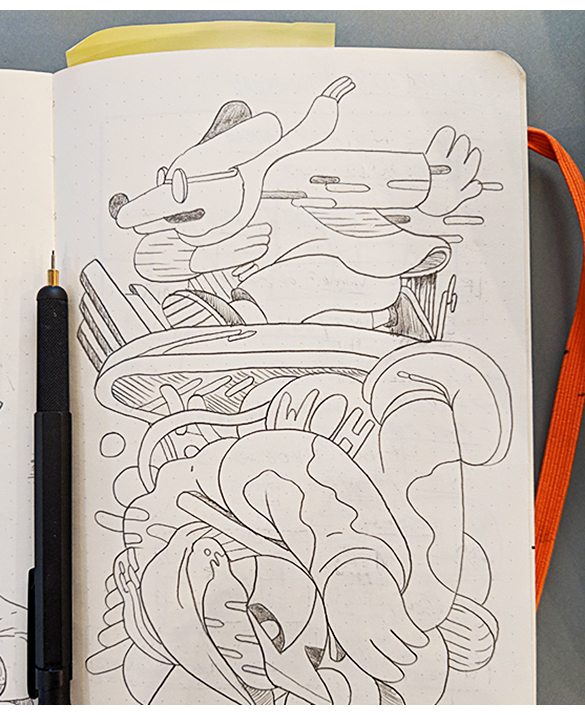 For more updates and fun visuals to look at, follow us on the gram.