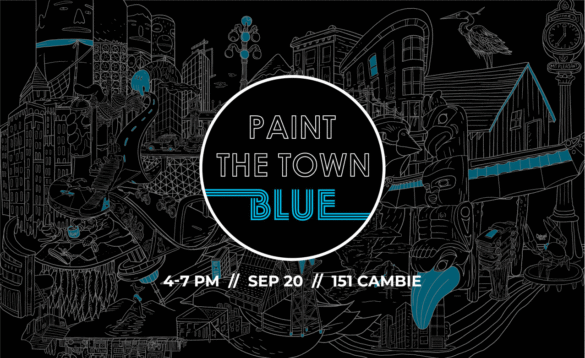 —
There will be a launch party for our new Chairman Ting art sneakers! A limited run of only 604 pairs and it's happening Thursday September 20th, 4-7pm. We will be debuting the hand-drawn illustration, titled 'Pacific North Weave' (60″ x 40″) for the first time at the launch party. The art piece is a fun but intricate and inception-like illustration of Vancouver. (Try to count how many bunnies are in the piece!).
Launch Party Info:
WHEN: Sept 20 2018, 4-7pm
WHERE: 151 Cambie Street, Vancouver, B.C., Canada
WHAT: Chairman Ting x Six Hundred Four x EVO Car Share
MORE INFO HERE:
https://www.sixhundredfour.com/pages/paint-the-town-blue
Here's a sneak peek of the shoes.