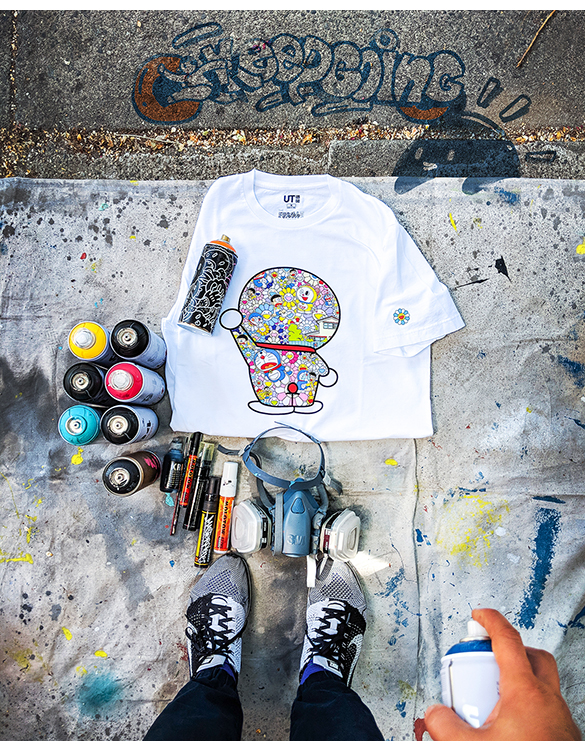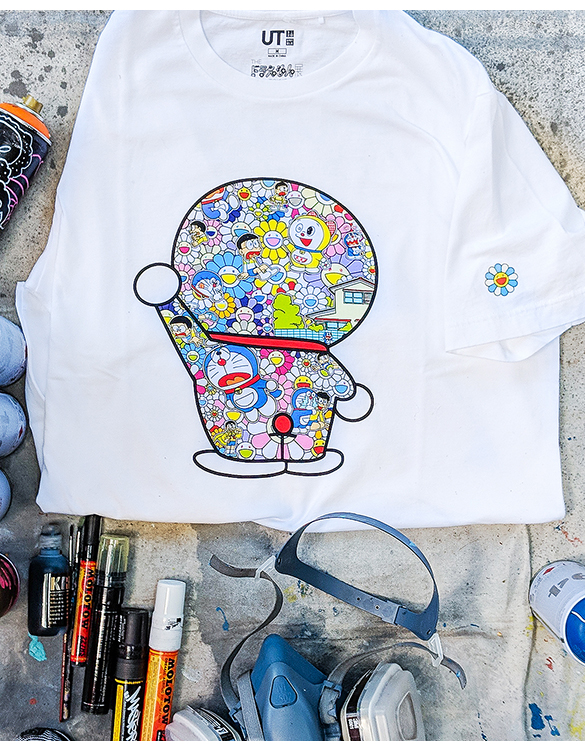 I'm super humbled and honoured to be invited to partner up with UNIQLO Canada to talk about my creative journey and personal outlook on the work I do as part of the #UT2018 #Lifewear campaign. I begin writing this post as my team and I are finishing a 100′ x 19′ monster mural in Vancouver.
My ex-creative director used to say KG on work that's not quite there yet. KG stands for 'Keep Going', and this mentality has been ingrained in my head ever since. Whether it's painting a 100′ mural or hundred layer Photoshop file, my life as a creative professional has always been about pushing boundaries and trying new things. It's all about going the extra 100 mile. Knowing the superpowers of Doraemon and his crazy ability to pull anything out of his pouch is what creative professionals are expected to do these days, and I could only imagine how amazing it would be to possess that power.
Get your super powered Uniqlo Doraemon x Murakami collection in-store today, Thursday May 24th!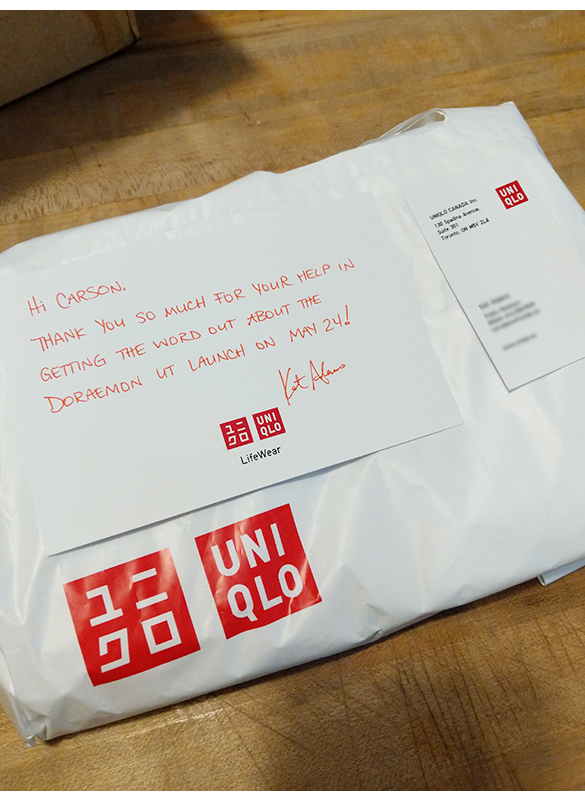 Big thanks to our studio mate Hubert Kang for diffusing the harsh afternoon sun rays while we were setting up in front of the studio. Also big thanks to our amazing design intern, Aiken lao for setting up the shot, doing shot selects and even some minor retouching! All shot on my Google Pixel 2 phone. Here's a funny BTS shot by Annie Chen.