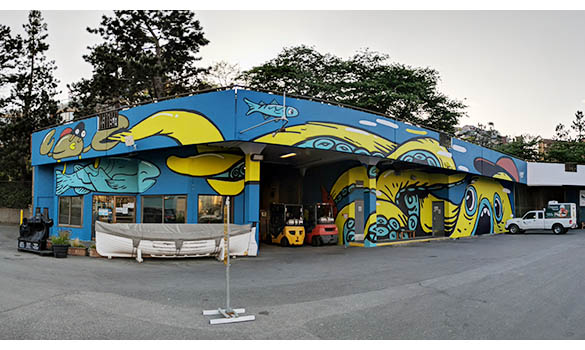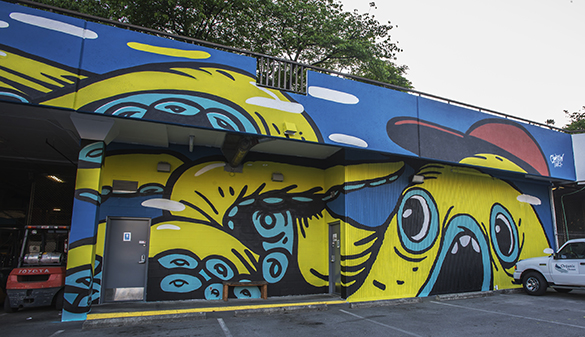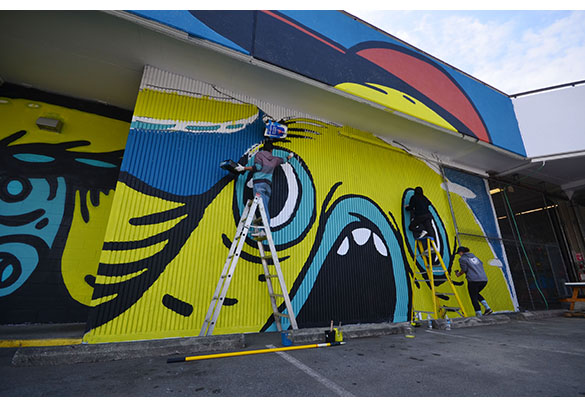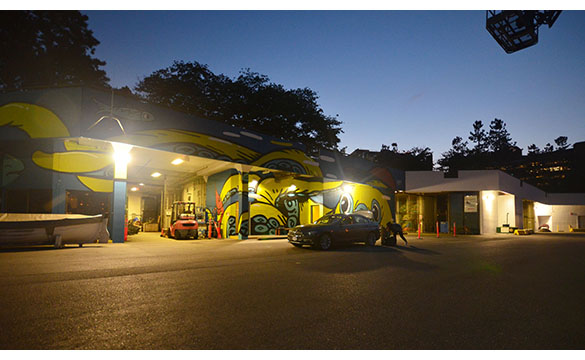 We can't believe we finally wrapped up our biggest hand painted mural project to date. 100′ x 19′! Pinch Me If You Can was commissioned by the False Creek Fishing Authority to help celebrate and kick off this year's Spot Prawn Festival. We honestly wouldn't have been able to pull this off if it wasn't for the fearless helpers we had.
We'd like to take this opportunity to give a huge shout out to the following people, Kenji, founder and creative director at Gamomo Creative lab, Efrain Perez, Aiken Lao, Shay Klassens, VNSTNO, Alex Beim, Hubert Kang, Annie Chen, Pierre Dalphond and everyone at the False Creek Fishing Authority who always greeted us with smiles and kindesss. Also a big shout out to Stu Ross who made this whole project happen!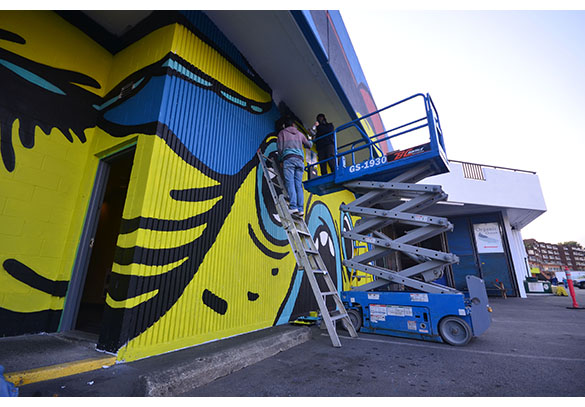 We'll have a time-lapse video available soon as we're working around the clock to finish other mega projects we are currently working on!