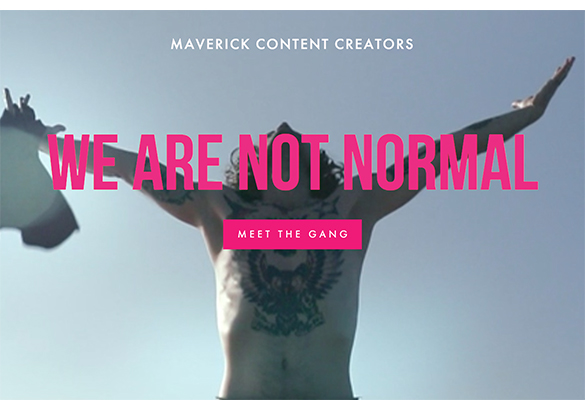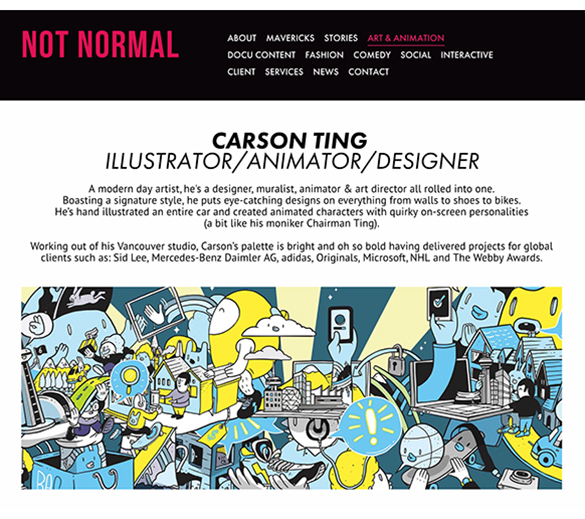 We're super stoked to have signed on with Not Normal Content as they'll be representing us in the U.S., Mexico and Canada. We have a ton of new projects in the works that we're excited to share once we settle back in Vancouver next month. Stay tuned for more updates!
Carson's bio on Not Normal:
A modern day artist, he's a designer, muralist, animator & art director all rolled into one. Boasting a signature style, he puts eye-catching designs on everything from walls to shoes to bikes. He's hand illustrated an entire car and created animated characters with quirky on-screen personalities (a bit like his moniker Chairman Ting).

Working out of his Vancouver studio, Carson's palette is bright and oh so bold having delivered projects for global clients such as: Sid Lee, Mercedes-Benz Daimler AG, adidas, Originals, Microsoft, NHL and The Webby Awards.